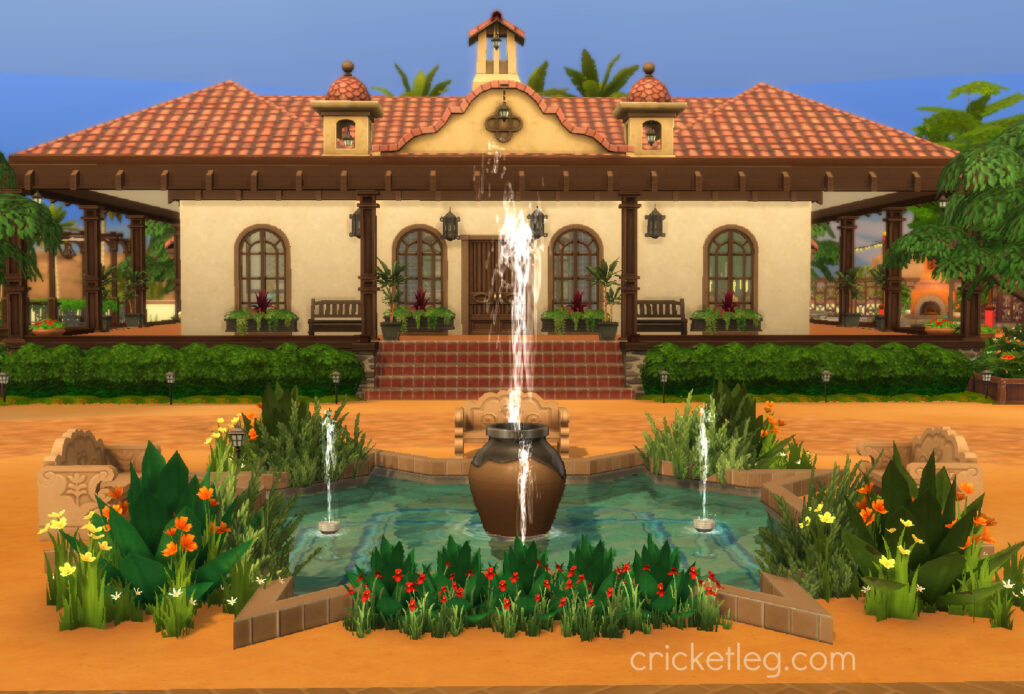 Well, hi! And welcome to my Sims 4 Desert Retreat!
Right now, it's still pretty wet, gross, and cold here in eastern North Carolina. I've been remembering this lovely desert build I did a while back and I thought I'd revisit it and imagine what it would be like to be in some warmth and sunshine!
Property Tour
Come check it out with me, and don't forget to put on your sunscreen!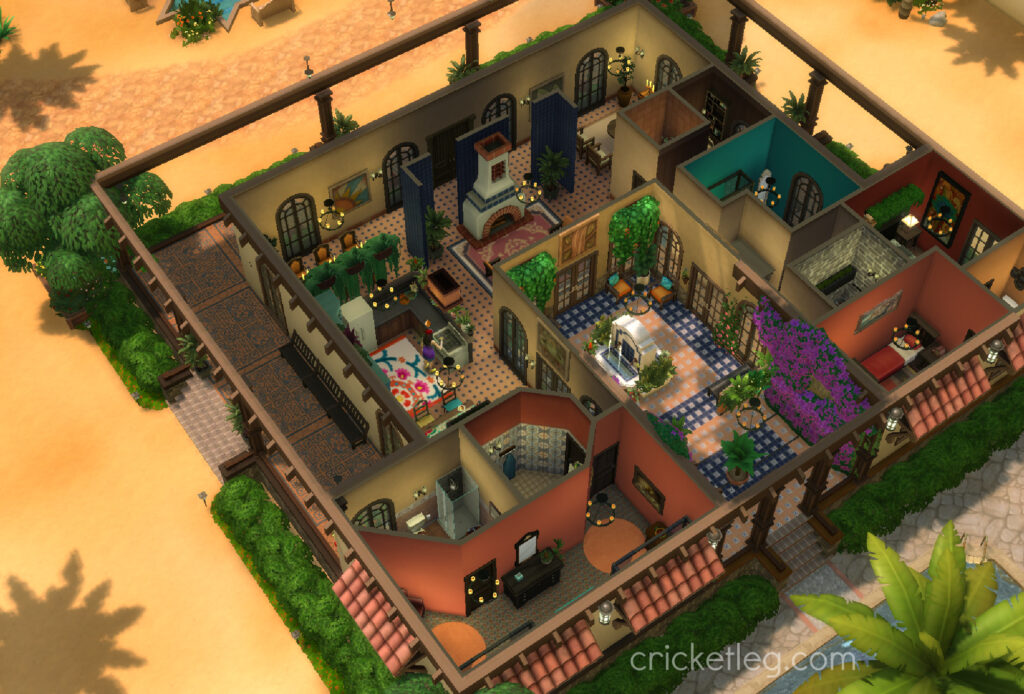 Let's take a peak inside quickly. You can see there's a big porch that wraps around as well as a beautiful courtyard in the center back. There are a few bedrooms and bathrooms, but the true beauty of this house is in the outdoor living areas in the back of the property.
With the room on, you can see a little bit into the courtyard, which is covered in hanging plants and open beams. Can you spy the outdoor kitchen, pool, and pond? Let's take a closer look.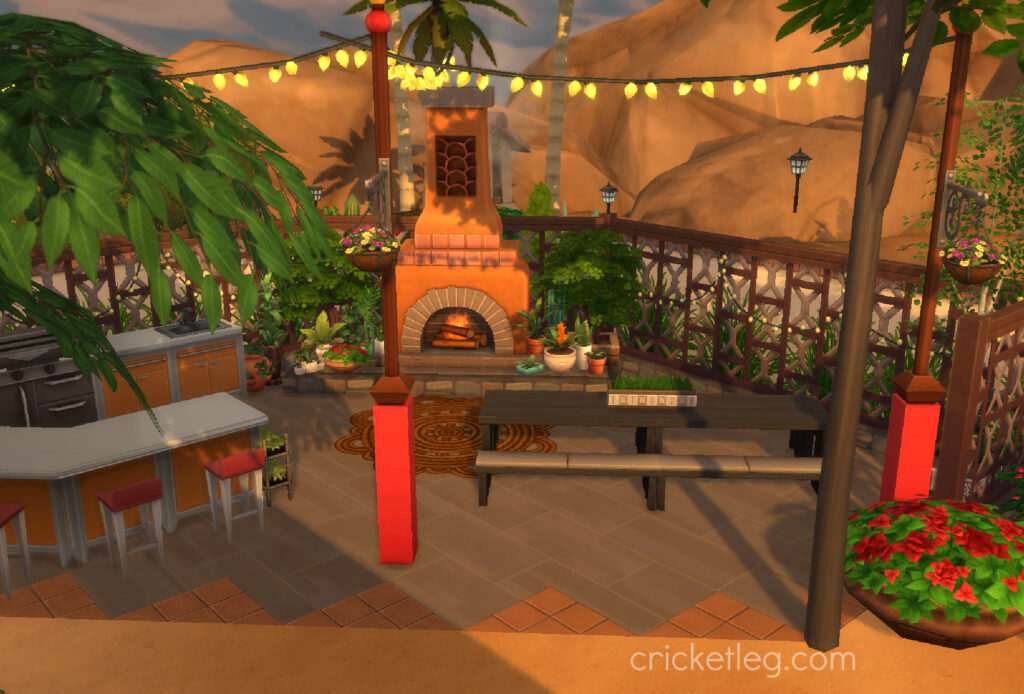 Check this out! I'm not much of an entertainer, but I'd totally be having people over for this awesome outdoor kitchen and dining area. Who doesn't love outdoor string lights?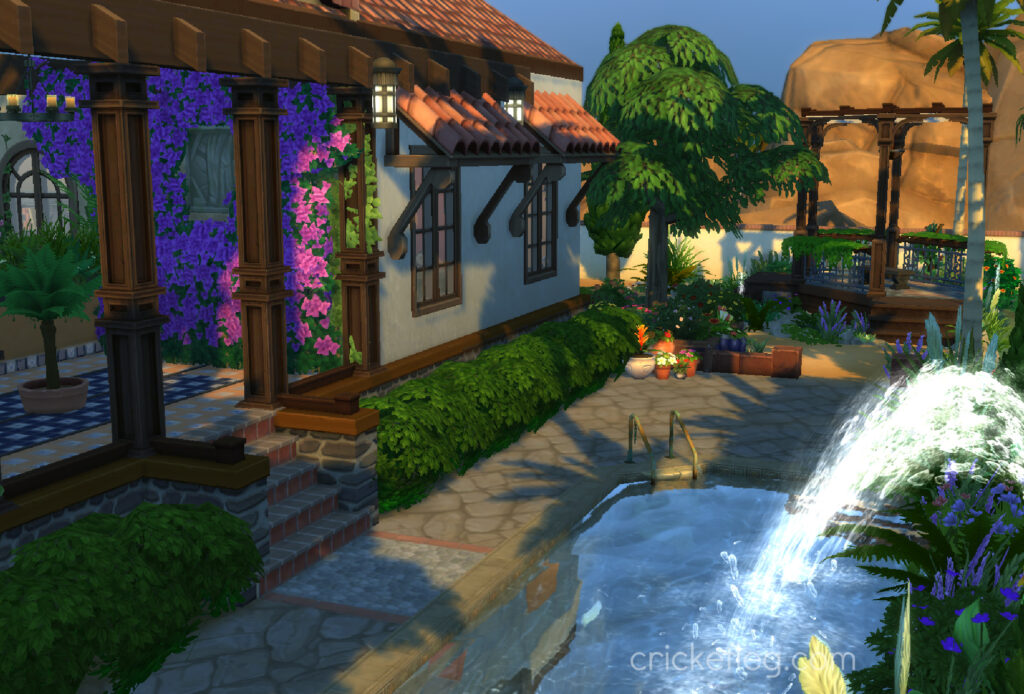 This pool area off of the courtyard steps is where I'd like to be right now!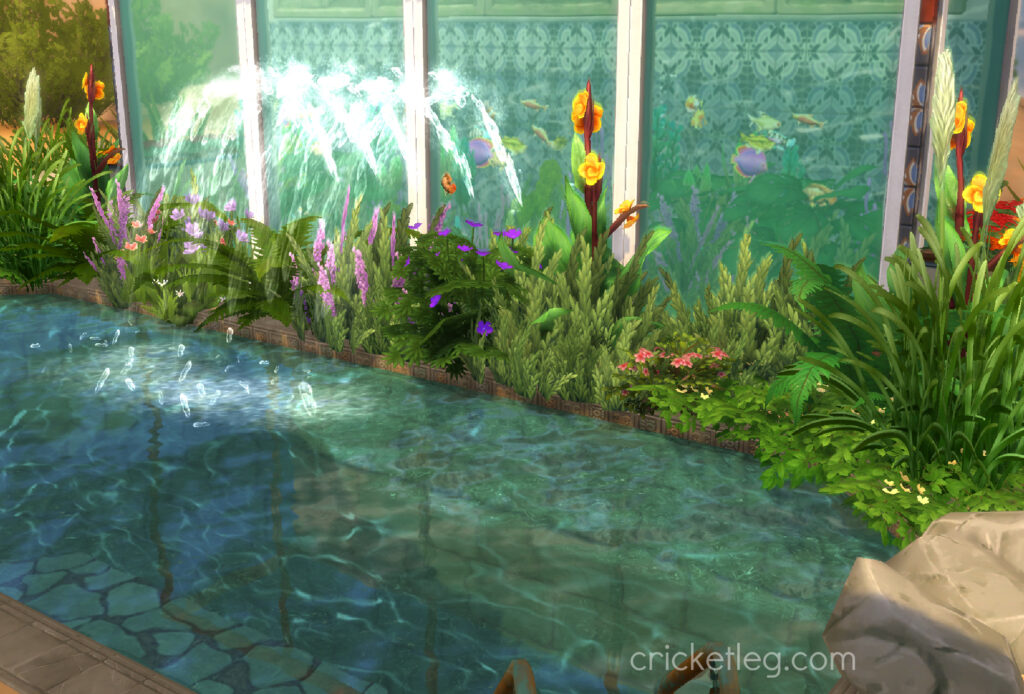 What a view! Beautiful water to swim in while you watch beautiful fish swim in the giant aquarium at the back. Sweet!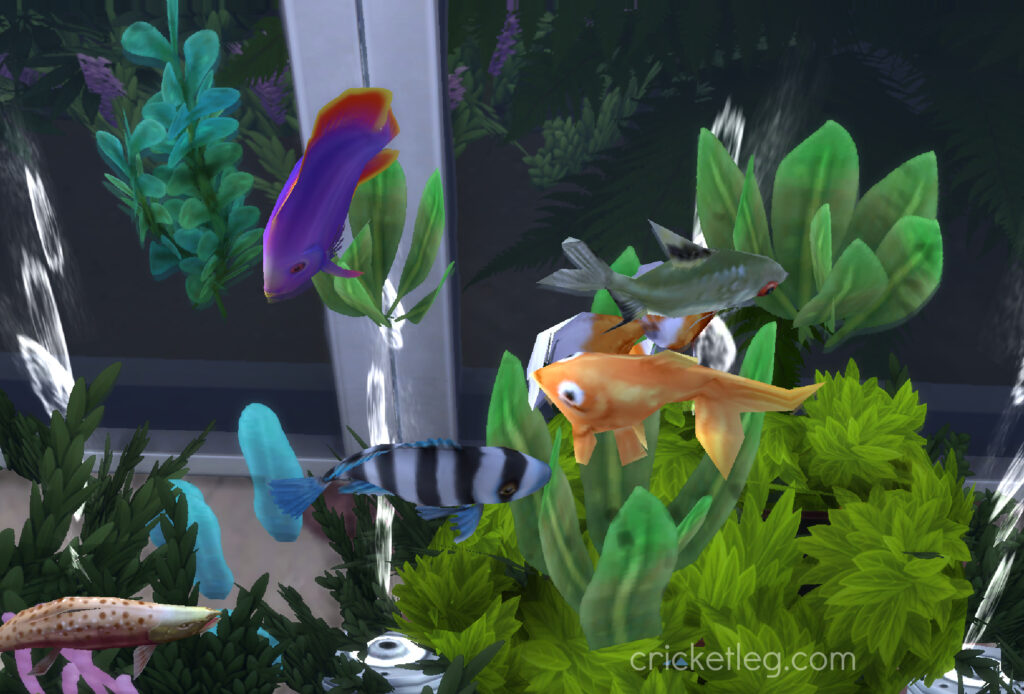 I couldn't resist taking a pic inside the aquarium. The orange one is a bit goofy.
The pond deck is lovely at night. I can just imagine siting here relaxing and winding down for bed time. So serene.
One of my favorites areas of the build is the courtyard with its lush greenery and this gorgeous fountain. I just want to chill out there with a book or something.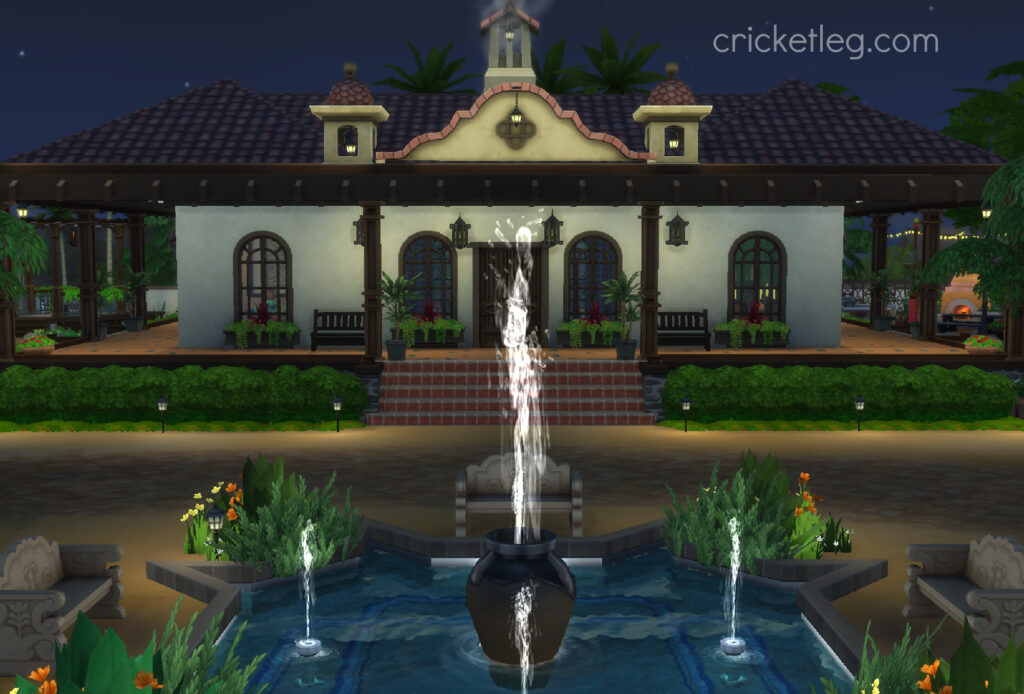 Here's a lovely view of the front of this Sims 4 desert retreat at night. One of my favorite things to do is to go into night mode and make sure my build is beautifully lit.
So can I just wish this into reality and go spend winter there? Sigh.
Okay. That's another build for you. What can I say? I love this hobby that requires no clean up, no money (other than buying the game and packs), and your only limit is your imagination. Curious about the game? Head to this page to learn more. Check out all my builds here.
Y'all take care.