After a break, I'm catching up on family event cards this week!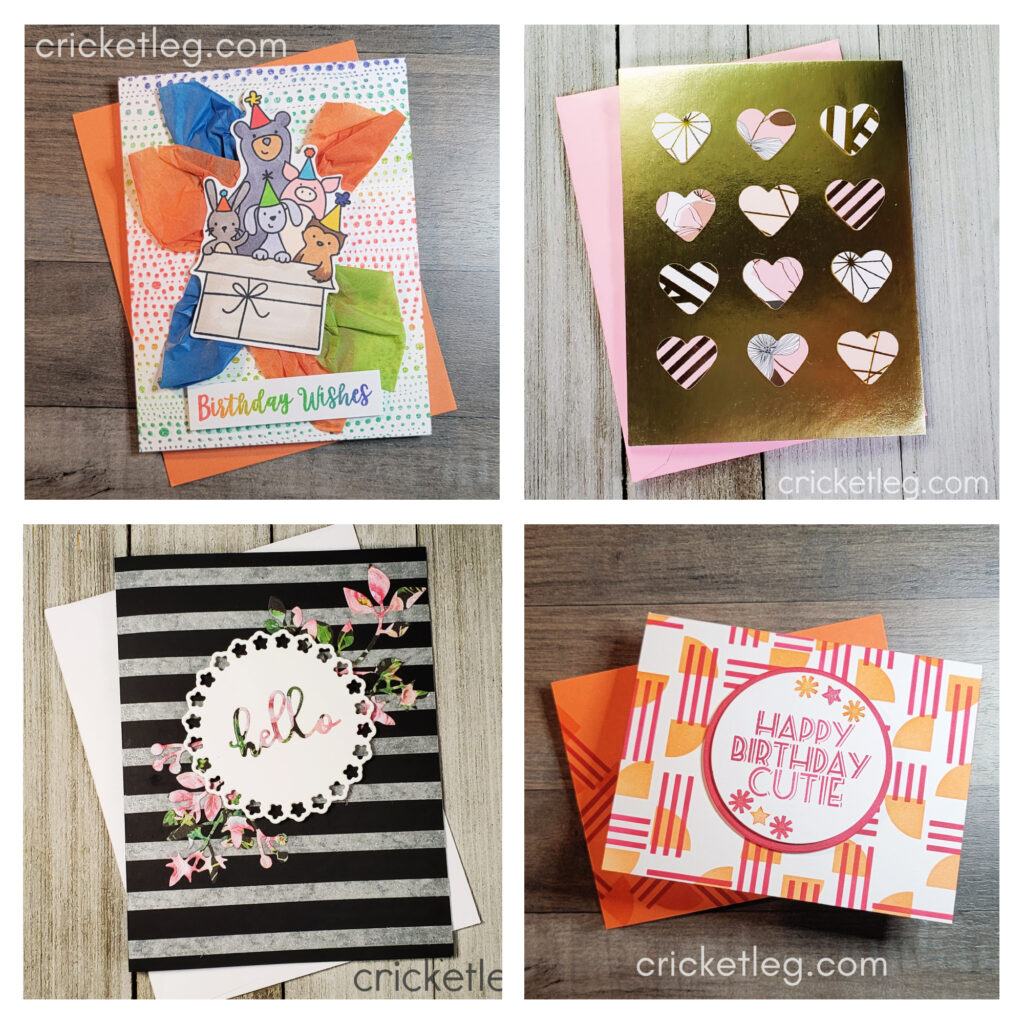 Well, hi!
Unfortunately, it's been about a month and a half since I've posted to the blog. Wow, had no idea it was that long! I've been busy. Jumping rope, going on an amazing anniversary trip (30 years, woohoo!), starting a new business, surviving!
As a result, I completely spaced on keeping up with family birthdays and anniversaries! It just completely slipped my mind. And I am bound and determined to keep my commitment of doing all the family birthdays and anniversaries in 2021!
Therefore, this week, in an effort to catch up, I've made a couple of simple cards and looked through my stash of already-made cards to see what I can do to get all of May taken care of. I have four cards to share with you this week.
The striped "hello" card and the heart punch card are from previous challenges, and you can see more about them here and here.
The birthday wishes card is made using a Hero Arts background stamp with a rainbow stamp pad from the same company. The birthday sentiment and animals is from an Avery Elle stamp set. The tissue paper accents add a punch of color and tie everything together. And it's fun!
The Cutie card is made using stamps and stencils from a My Monthly Hero kit. Because I've always loved the color combo of orange and pink this was a fun card for me to make.
Now, if you'll excuse me, I have some June cards to get to!
Happy Crafting! Y'all take care!