Cute donut card for the latest Simon Says Stamp Monday Challenge with a "We're On a Roll" theme.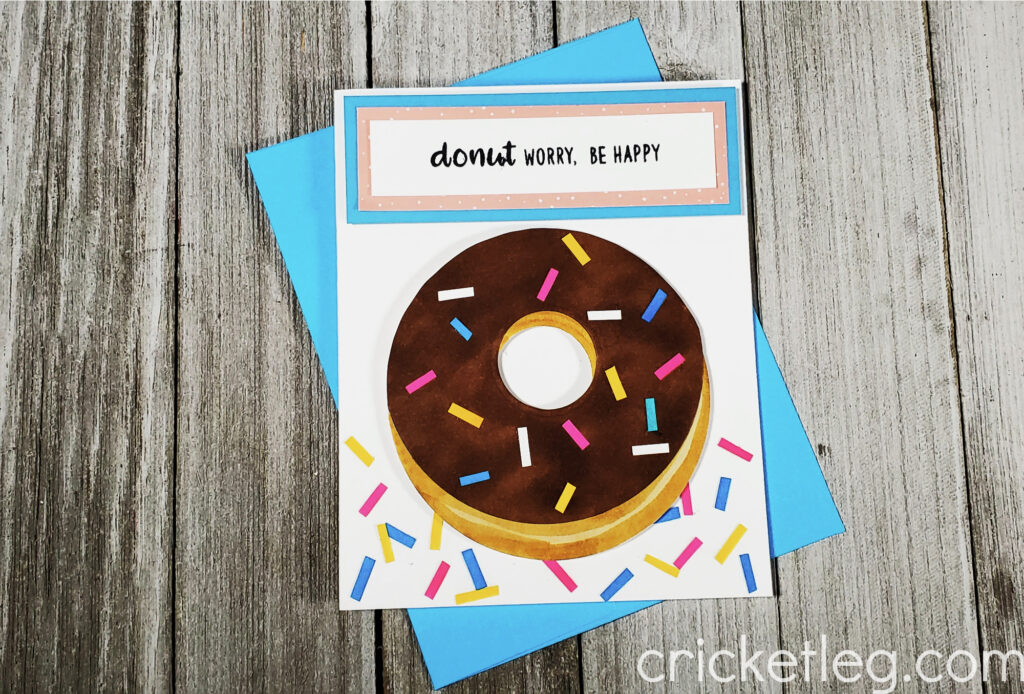 Well, hi!
Once again I find myself with only enough time to make one challenge into the latest Simon Says Stamp card challenge. I had seven or eight ideas sketched out, but alas, there are other things that need my attention in life. So, here you go.
The basic idea for this challenge is wheels, circles, roundy things, etc. You get the idea.
My card is based on an idea I had to try to make a large donut using my circle die set. It was an experiment, but I think it went well. In fact, I'm planning on making a video for my YouTube channel on how to do it.
Yes, you could probably find a die set for this and it would likely be faster. But here's the thing….I don't have the budget currently to be buying all the dies! And I need to make the most of the ones I do have. I know I'm not alone here.
Ever get frustrated when you see someone making a cute card and think, "Well, yeah, of course….when you have that die set!"
Well, that was kind of the inspiration for this. How to get the look I'm imagining in my brain but without the specialty dies.
Since I'll be doing a video, I won't go into too much detail on how to do it here. It'll be easier to understand in the video. My Copic markers, though, came in clutch here and helped achieve the look for the "We're On A Roll" Challenge. Simple but fun.
So be on the lookout…mmm…probably next week! Until then, here's a recent post and video I did.
Until then, y'all take care!