Look what's blooming in the latest Simon Says Stamp challenge with "Beautiful Blossoms"!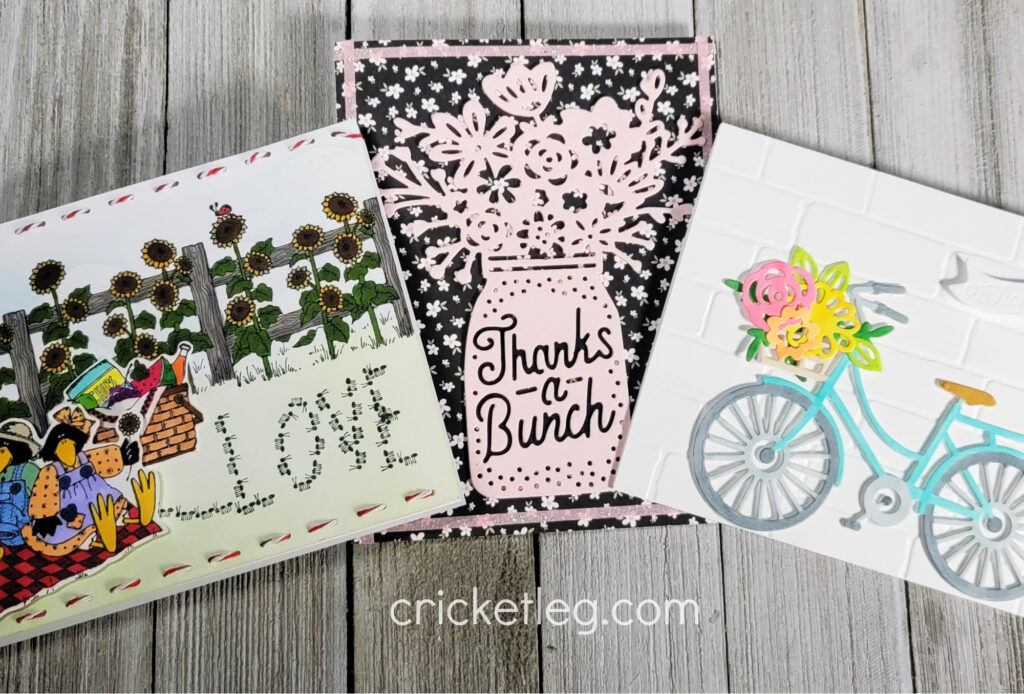 Well, hi!
Spring is just around the corner (thank, goodness) so I'm grateful for some bright, floral fun with this "Beautiful Blossoms" card challenge. I used some new and some old to make three very different cards to enter the challenge.
Let's take a closer look, shall we?
Crow Picnic Card
For this "Beautiful Blossoms" Challenge entry I dove into my old Stampin' Up! stash of stamps for this crow and sunflower set. I remember making tons of cards using this set back in the day. But I always used colored pencils. Now that I have Copic markers I find I use them as much or even more than colored pencils!
This is an anniversary card for a family member so I decided to use the ant stamp to stamp the word "LOVE" in the grass. It's a little wonky, but hey, they're ants…they're not perfect!
I also used some red and white baker's twine to add some interest at the top and bottom.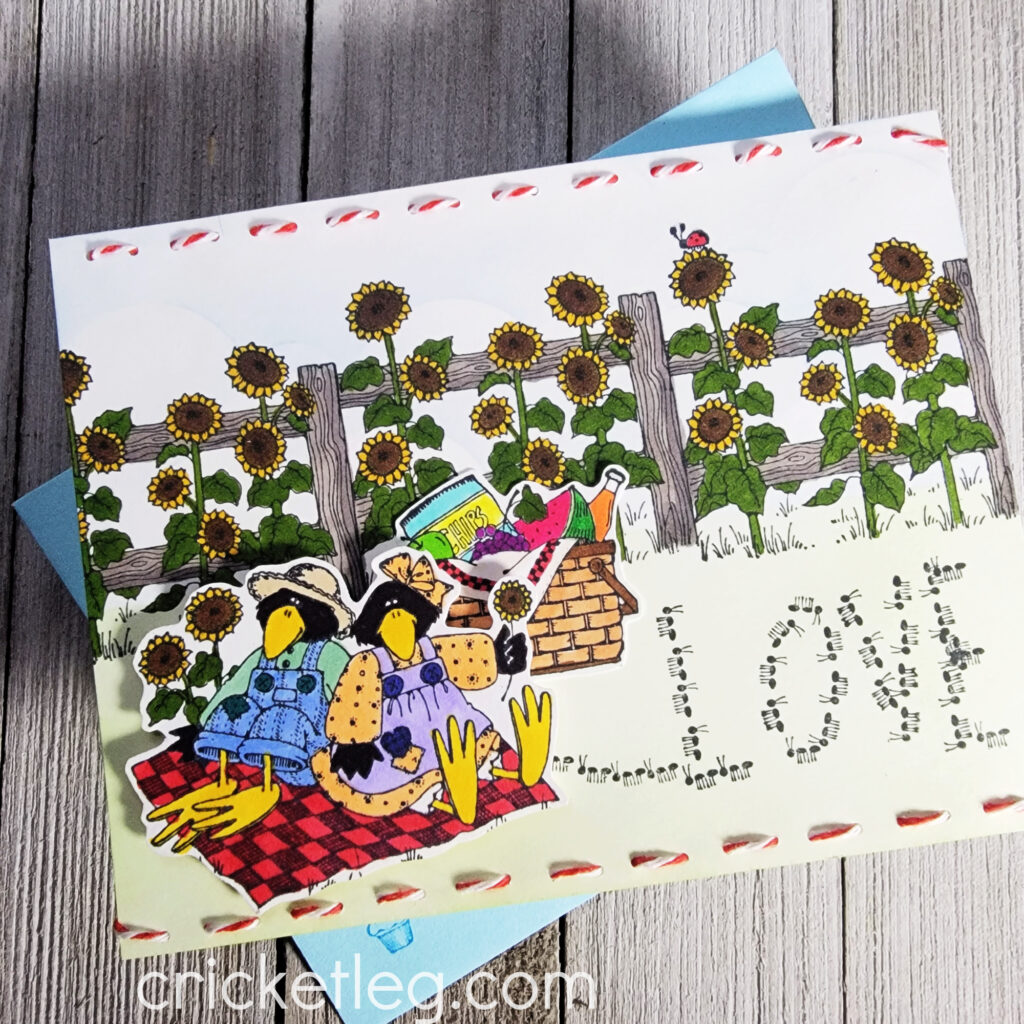 Thanks a Bunch Card
While I do love stamping, sometimes I just want to crank out a card with only paper and no stamps. So I used this Sizzix die cut in pink (four layers) to create the main focus of the card.
The background paper is from a Simon Says Stamp card kit. I used my Spectrum Noir glitter brush to cover the entire front of the jar of flowers. You can't see it in the picture, and no matter how I angled the camera I just couldn't capture the shimmer. But it's there! You can see how it looks on another one of my pink/black floral cards here.
I love pink and black together!
Floral Bike Card
I've been wanting to use this die set from Sizzix since my daughter gave it to me recently as a gift. (The floral jar in the Thanks a Bunch Card is also from her! Thanks, dear!) What is it about bikes and flowers?
Anyway, everything was die cut in white cardstock. The bike has four layers for dimension. I used Copic markers to color in the bike and flowers. The background is made using an embossing folder.
I used an embossing mat in my Big Shot to press a flower image onto the matching envelope. Loving the look of this clean and bright card!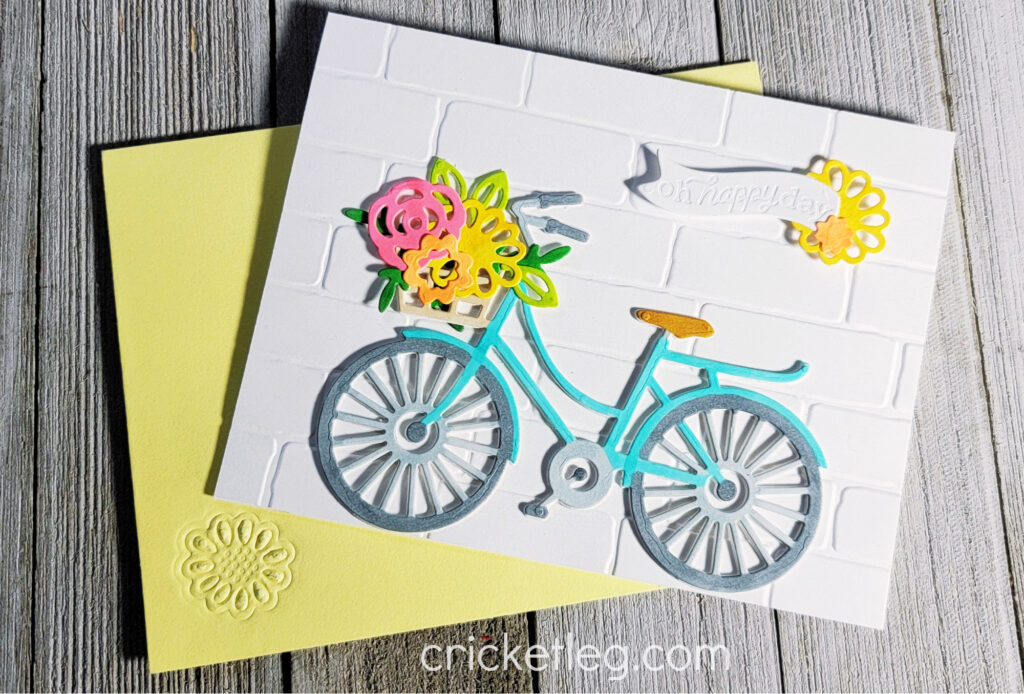 Alright, spring. I'm ready. You can come now. I guess while I wait I'll just have to hope that Simon Says Stamp will do more spring-y challenges!
Y'all take care!