This week's video shows an easy way to create cute but clean and simple Christmas cards.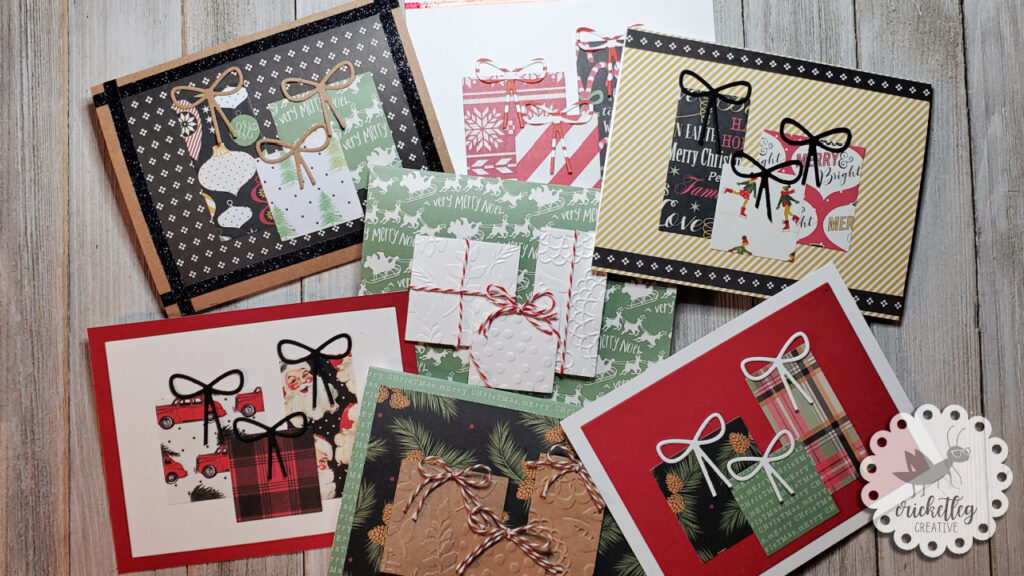 Well, hi!
Welcome to this week's video post. I'm just barely getting this one in under the wire for my normal Wednesday video posts. I've been trying to get the voiceover and final edits done but between my alcohol inks adventure, lack of sleep, and a cold that keeps attempting to take me out, I'm only just getting this finished TOday.
But, hey, it's done and it's cute.
Have you heard of CAS cards? It just means Clean And Simple. They are usually pretty easy to crank out and are also usually fast. The Christmas cards in this video came together pretty quickly.
Products used in this video? Patterned paper, baker's twine, embossing folders (on some of them), gift shaped dies (square and rectangle), a bow die (on some of them), and a few embellishments on some like metallic or glitter tape.
CAS cards are a good way to get into cardmaking. They usually don't require many materials and, like I said, they come together quickly.
I still prefer a more complex design myself because I enjoy the process. But it's nice to know that if you need a card in a hurry or if you need to make cards en masse, CAS cards can be a good go-to.
Watch the video below to see my clean and simple Christmas cards. And please visit my channel and subscribe. You can click on the little bell there to be notified when I upload new videos (currently on Wednesdays).
I hope you're having a merry Christmas season so far!
Y'all take care!