Here are a few entries into the Simon Says Stamp "Sparkle & Shine" Challenge.
Well, hi! It's been a couple of weeks since I last posted. I took a much needed break and now I'm back in the swing of things and ready to start doing challenges again.
Today, I have a few entries into the latest Simon Says Stamp Wednesday Challenge.
Never Let Anyone Dull Your Sparkle
How fitting!
This striking card is made by using double stick tape and glitter. I just arranged the tape in vertical lines, starting with the wider tape. Then I poured glitter over the entire card. It sticks to the tape! After that, I just repeated the same steps using the narrower tape and a different glitter color.
The sentiment was made in Canva and printed out onto cardstock. I then trimmed the top and bottom of the cut out sentiment with more tape and glitter and attached it to the card.
Easy! And super sparkly. Looks very New Years-y to me too!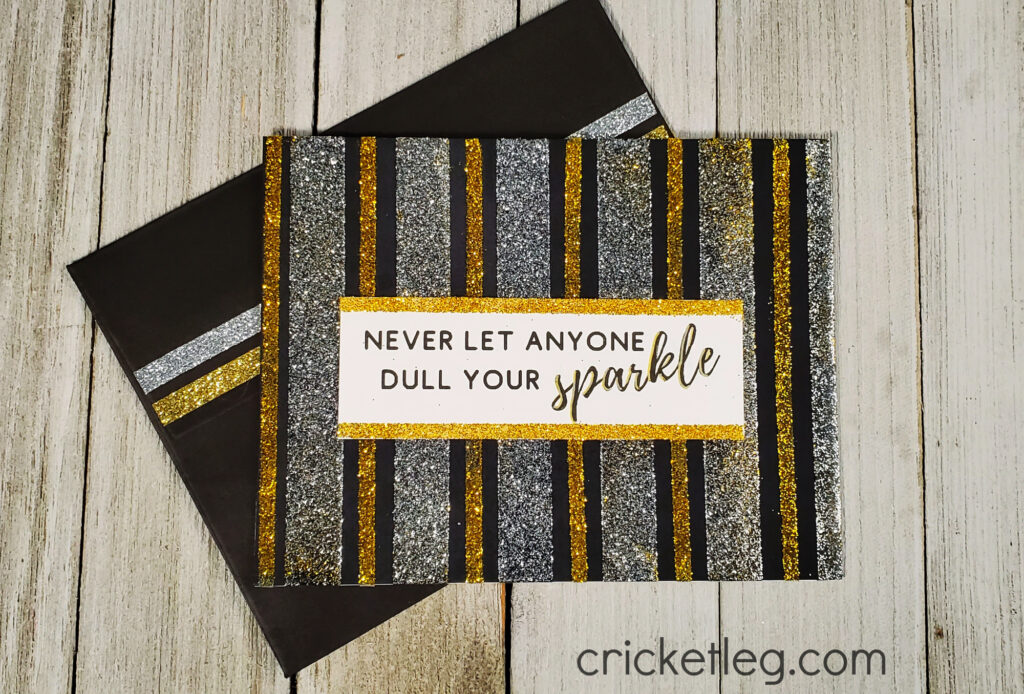 Birthday Girl
Although this card is fairly simple in design, I think the impact is high! I love the combination of two papers that have different patterns but the exact same tone on tone colors. The metallic gold paper and Motherlode embossing powder for the sentiment really make this card sparkle and shine!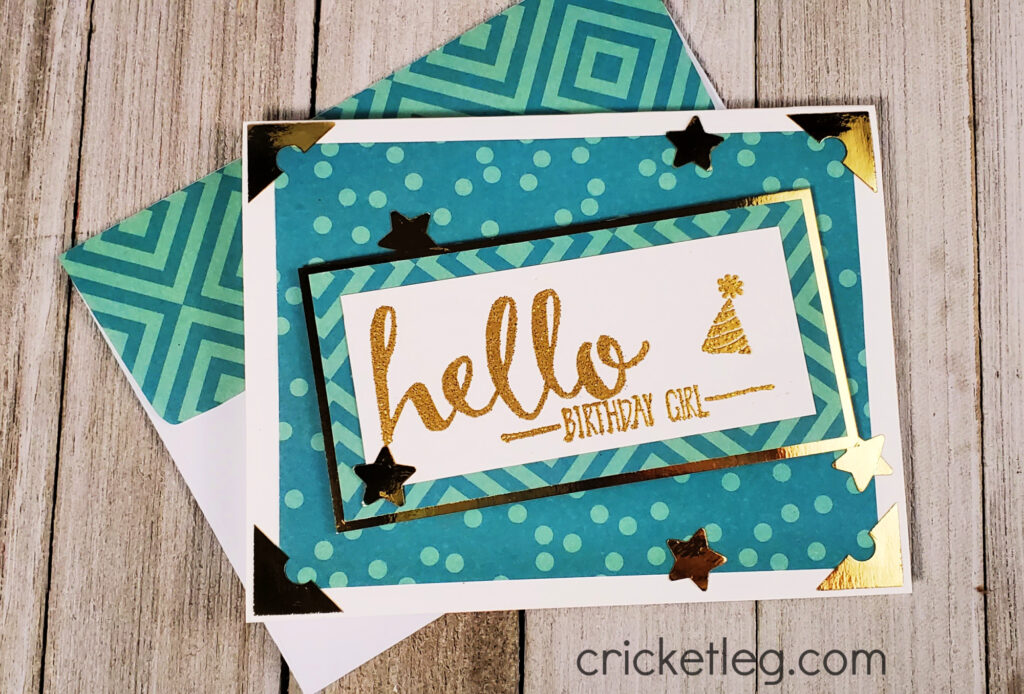 Out of This World
For Christmas I received a fun Lawn Fawn stamp and die set from one of my kids. And I'm so excited to be able to use it now!
I stamped some images from the set onto white cardstock and colored them in with Copic markers. Once they were done, I used the coordinating dies to cut them out.
The background for the images was made using watercolors. It took a while to build up the color, but it was so fun to do! I'd like to keep working on this technique to really get it down. But I'm happy with this first attempt at a watercolor galaxy type background. Once the paint was all dry I splattered the surface with both white goache and a metallic gold paint to get that….sparkle and shine!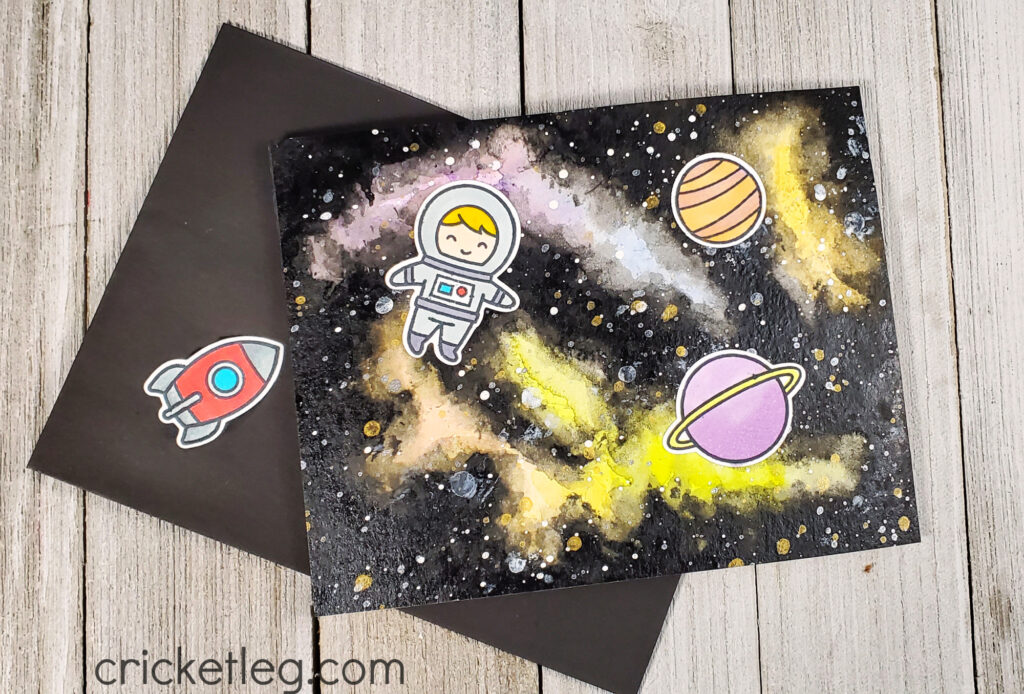 Party Animal
This card is for my daughter's 25th birthday. I've been itching to use this cute birthday stamp set from My Favorite Things since I bought it a few weeks ago. I love the simple lines of the images. Clean. Fun.
I stamped three of the scenes from the set onto cardstock and colored them in with Copic markers, keeping the color palette fairly small. I wanted the overall effect to be more subtle since I used a metallic gold accented paper background. But I did trim out each scene in gold metallic tape.
So, there you go. Four entries all with some kind of sparkle, shine, or both! Fun challenge!
Stay tuned for further posts and challenge entries! To see my last challenge post you can go here.
Y'all take care, and have a Happy New Year!