Simon Says Stamp Wednesday challenge entries for the "Christmas" theme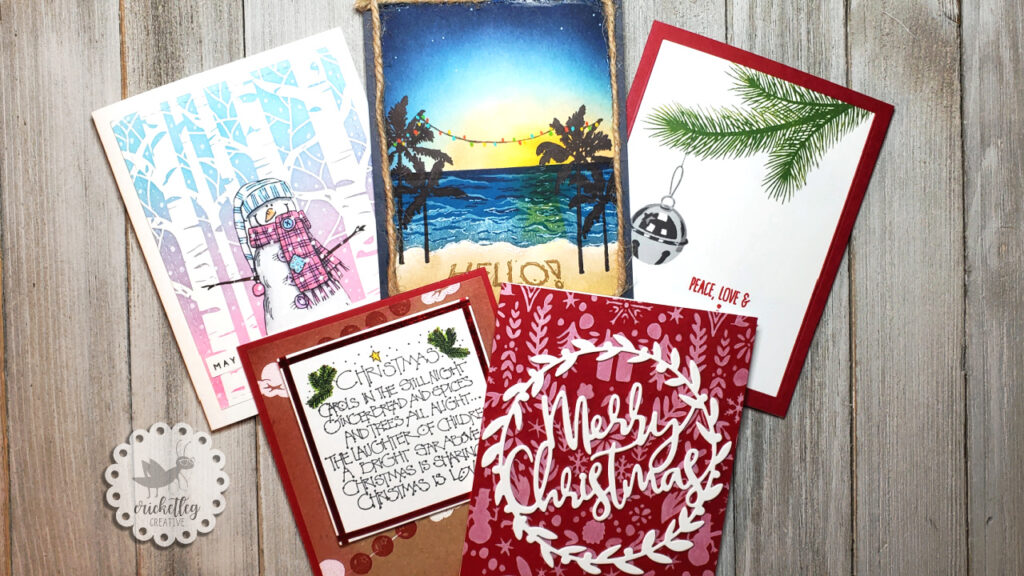 Well, hi!
Another Wednesday happens, another Simon Says Stamp Wednesday challenge! Y'all I don't know what I'm gonna do once the holidays are over because making Christmas cards is my literal favorite. And the challenges have been lining up pretty well with that lately!
But enough about the holiday obsession, let's get on with this challenge's entries, shall we?
Popcorn Strings
I used a popcorn stamp, stamped it with white pigment ink, and also used white embossing powder. Then I used what I think is probably a blueberry stamp for the cranberry! I added some shading around the edges.
The sentiment is an old Printworks (now defunct) stamp. I trimmed the cut-out sentiment with metallic red tape. The whole thing is mounted onto kraft cardstock.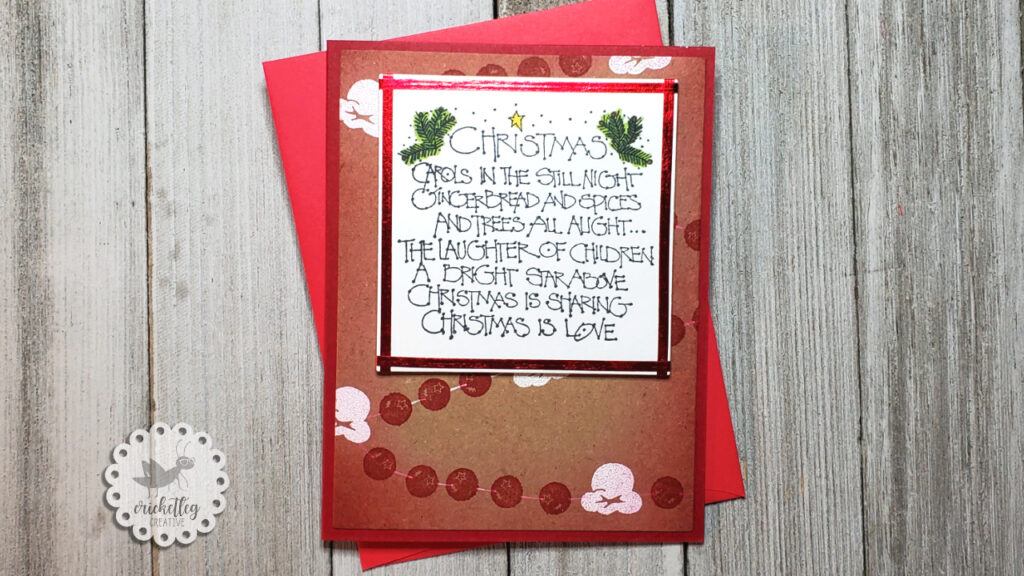 Winter Stencil
Recently I purchased this Carta Bella Winter stencil and have been itching to use it. Initially I figured I would use red, green, or blue ink onto white cardstock but at the last second I opted for white pigment ink on red cardstock. Oh what fun!! I love it. And it kind of has a pinkish hue.
On top of that background I mounted three layers of a Merry Christmas Wreath die cut from Sissix. I have to admit that it looks better in person; looks a little busy in the photo.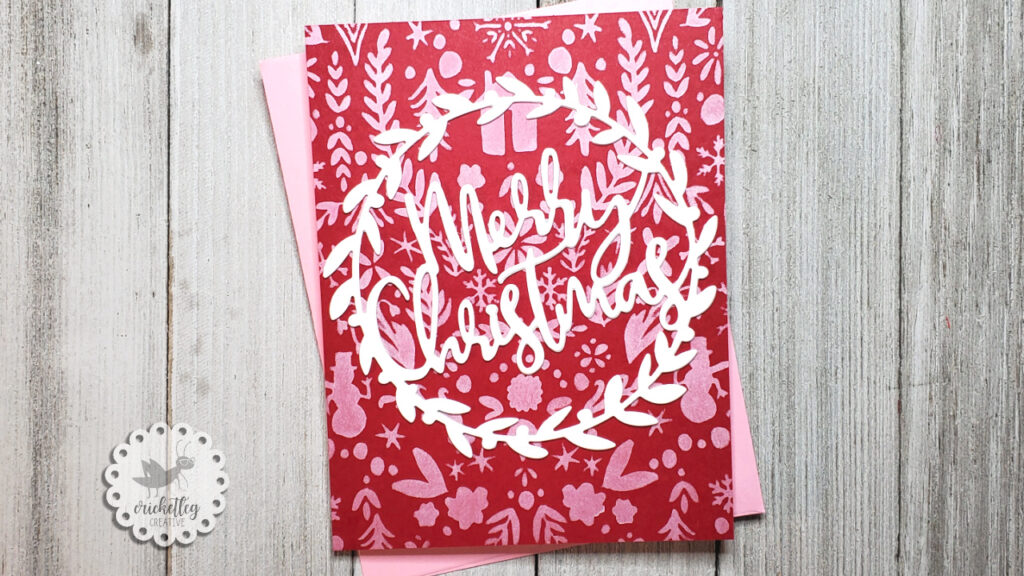 Christmas Bell
When I saw this stamp set in action I was amazed at how realistic the bell stamps! I mean, it totally looks metallic! This is due to stamp layering. This bell is stamped using three layering stamps and three ink colors. The results are so much fun!
This is a simple card; I really wanted the bell to be the focus. All the images you see are from this stamp set by Sunny Studios.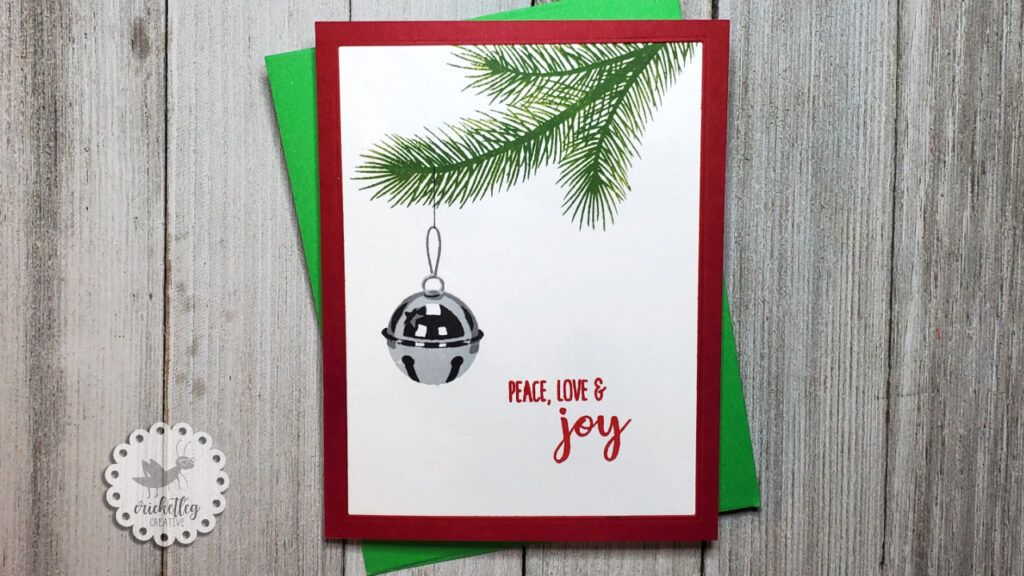 Forest Snowman
This card features another stencil that I recently acquired, but this one is from Crafters Workshop. I've been in search of an inexpensive Aspen tree stencil or stamp or die to use. I see so many amazing cards that have these beautiful trees and I just wanted to make that look a reality in my cards.
So I used a pink, a purple, and a blue ink pad along with these amazing blending brushes to create a lovely winter sky behind the trees. Then I stamped this Stampin' Up! snowman (from 1997, y'all!), colored him with Copic markers, and fussy cut him out. He's mounted just in front of the trees, which I also die cut using a Waffle Flower stitched rectangle die.
The sentiment was made using my computer!
Christmas Beach
Can I go here for Christmas? I mean, we don't get white Christmases here anyway so I might as well just go to a tropical island right?
Okay, well, anyway….this is my favorite of my Christmas Challenge entries. The water and Hello! stamps are from a Hero Arts stamp set (the water is made using three layering stamps in three different colors) and the palm trees are from some random stamp I bought many moons ago.
I used a white pen to add the foam to the water and sand. The sky was made using ink blending. The Christmas lights? Well, those took a little more thinking. There are no string lights in my stamp collection, sadly. So I drew a string line between the palm trees with a black felt tip pen and used a super fine brush to apply little dabs of acrylic craft paint for the bulbs.
Gosh, I love a good tropical Christmas scene!
Here's a close up of the sea foam:
So, there they are…all my Christmas Challenge entries! I hope that one of these will win the random drawing or the a designer spotlight! Did I tell you that I won one of the random drawings the other day? Yep. And I love me some free merch!
Y'all take care!