Just two entries this time for the Simon Says Stamp Wednesday Challenge with the "Let It Snow" theme.
Today I have two great entries into the Simon Says Stamp "Let It Snow" challenge. I love them both. 'Cuz I love snow. Each card entry has snow but using two different media.
Snowy Greenery
If this card looks familiar, it's because I also used it in the Monday challenge. This is the one I almost gave up on; so glad I didn't. I really love the final result. Snowy and beautiful!
Christmas greenery stamp is from Simon Says Stamp. The sentiment is printed from my computer (and is crooked, dangit…oh well).
The snow for this card was made using watered down goache (opaque white watercolor). I used a paintbrush to splatter it on over the top of my ink blending and "failed" resist spray.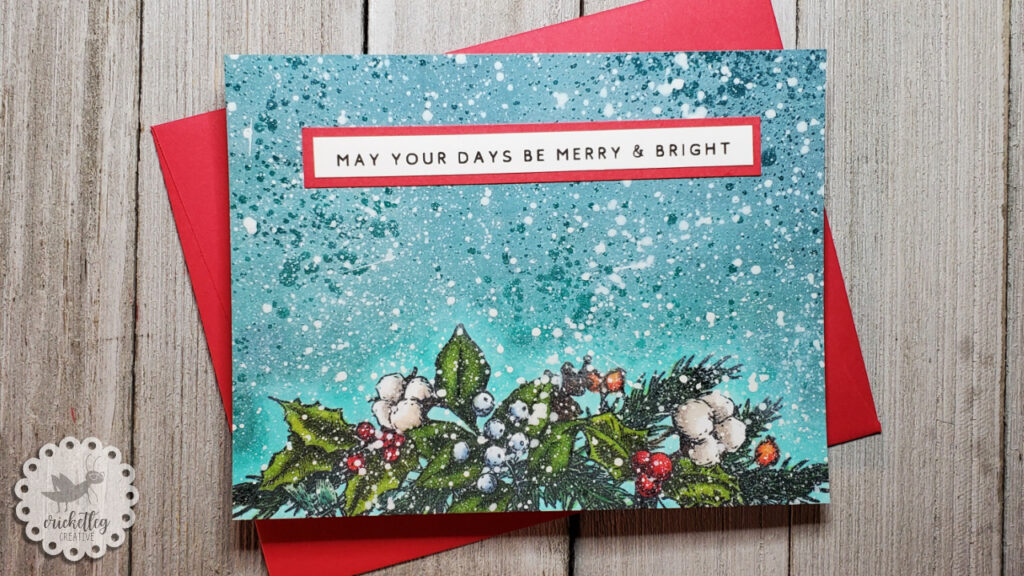 New House
My daughter and her husband closed last week on a new home. I thought it would be fun to create a housewarming card with some seasonal charm. But I also wanted to make it look like I had a stamp of their house!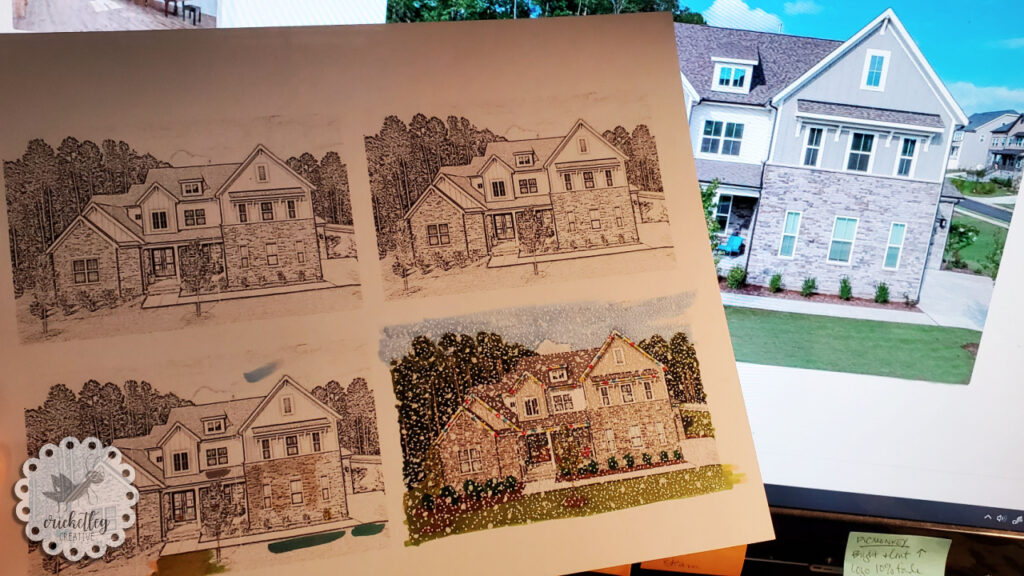 This tutorial helped me to turn a photograph of their new home into a line drawing in Photoshop. Printed out in grayscale, it has the look of a line drawing or possibly a very detailed stamp. I colored it in with Copic markers (the front doors have wreaths drawn in but it's hard to see) and then I went to town with the white gel pen!
And I'm so happy with my recent purchase of the Boxun white gel pens. So far they are working out great! Easy flow and I love them. I'll have to report back on how they do over time.
Anyway, I spent way too long (but it was fun) adding in hundreds of tiny snow dots as well as some larger snow blobs for depth. Once that was done, I die cut a "frame" from dark brown paper and added gold accents with a gold metallic gel pen.
Mounted onto plaid paper and with a cozy "Home Sweet Home" sentiment, this card is complete and I love it! It was so satisfying to work on. I love learning new things! I may use this photo-to-line-drawing technique in the fugure. Combining tech and art has always been fun for me!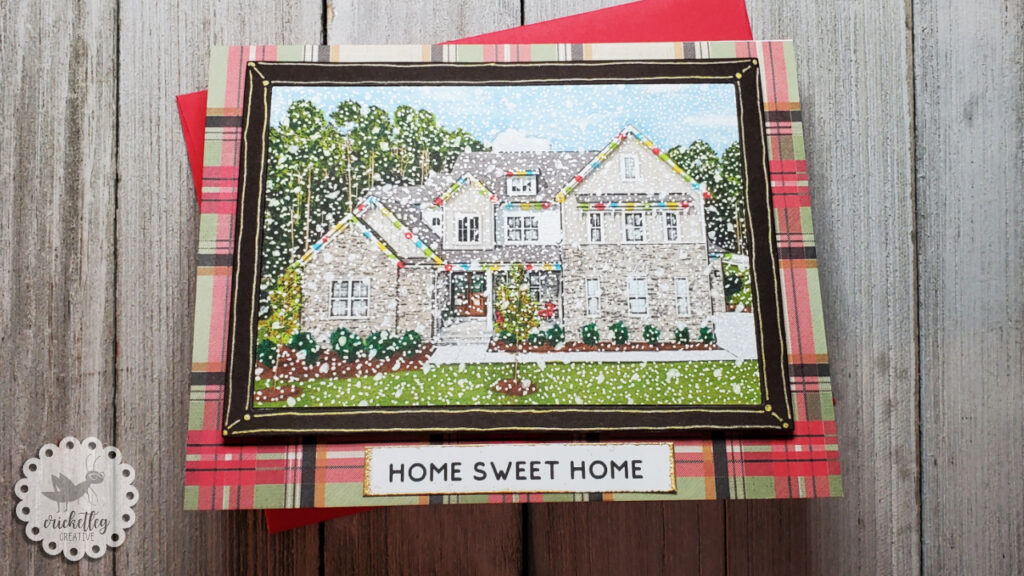 Here's a close up: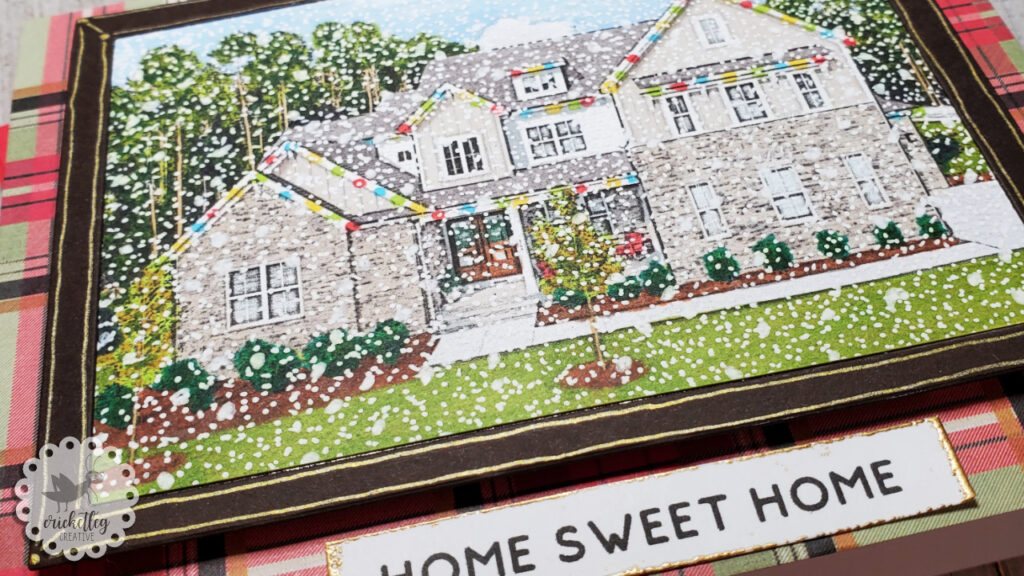 You may be thinking, "Lady, the grass and trees are green….how can it be snowing?" Hmmm. I guess you'd have to live in eastern North Carolina to understand the dichotomy. It happens, folks.
Y'all take care!