The Monday challenge from Simon Says Stamp is Remembrance.
Well, hi!
Welcome to another installment of entries for the Simon Says Stamp Monday Blog Challenge. This week's theme is Remembrance/Thinking of You.
Because I already did a "Thinking of You" challenge very recently, I decided to lean more into remembrance as the focal point for my challenge entries. And to be more specific, I wanted to work with old photographs.
My Sisters' Birthdays
Because I have two sisters' birthdays coming up in December, I figured I'd go ahead and crank out all three sisters birthday cards for this challenge. (The other one is in July, but why not do it now too?)
I found old photos from their birthdays on my computer and built the cards around their photos using similar color palettes for two of them. The other one seemed to have all pink in the photo so I went with all pinks for the card.
For this first one, I just layered paper in the background. Then cut strips of coordinating colored cardstock for the candles and glued them on randomly. The "flames" are a tear drop hole punch that I colored in with markers. The sentiment is perfect!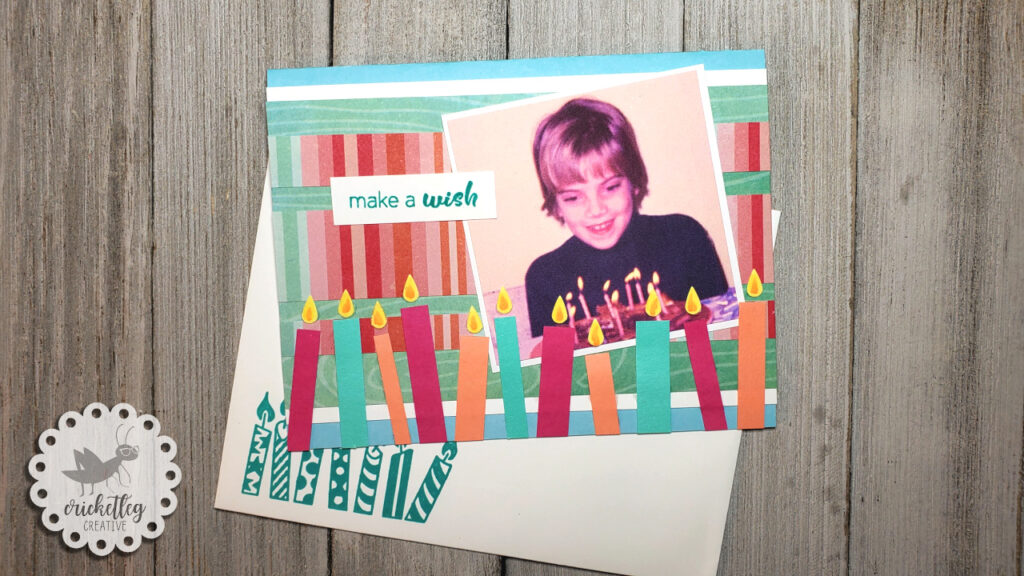 Here's that pink themed card. I stamped the cake layers as actual cake layers, but then used them vertically as candles on the envelop flap as well.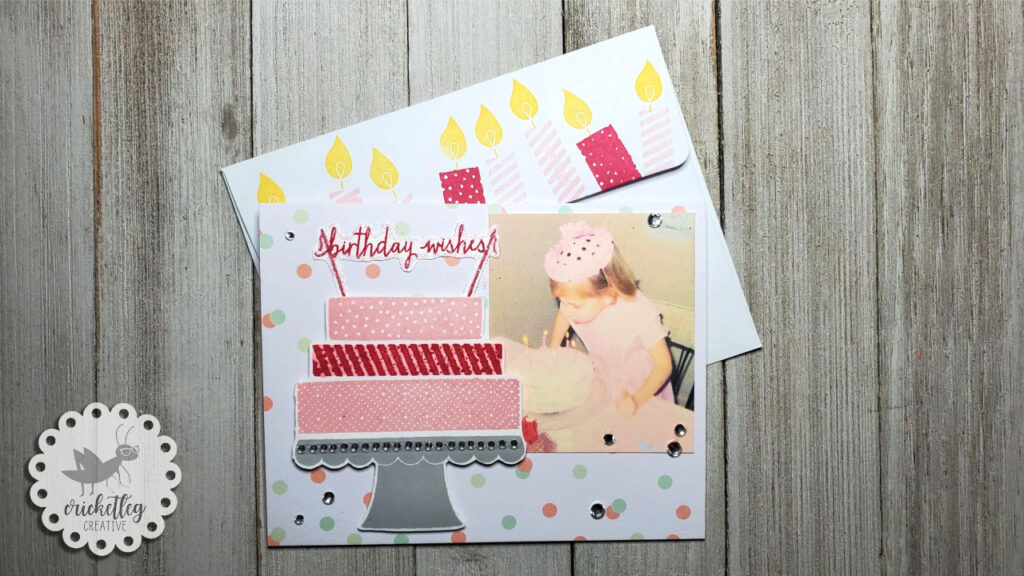 I used dies from Altenew (I have the matching stamps but didn't use them) for the balloons on this card and envelope. The balloon strings are baker's twine. Also, look at my gorgeous Mama! More on her later.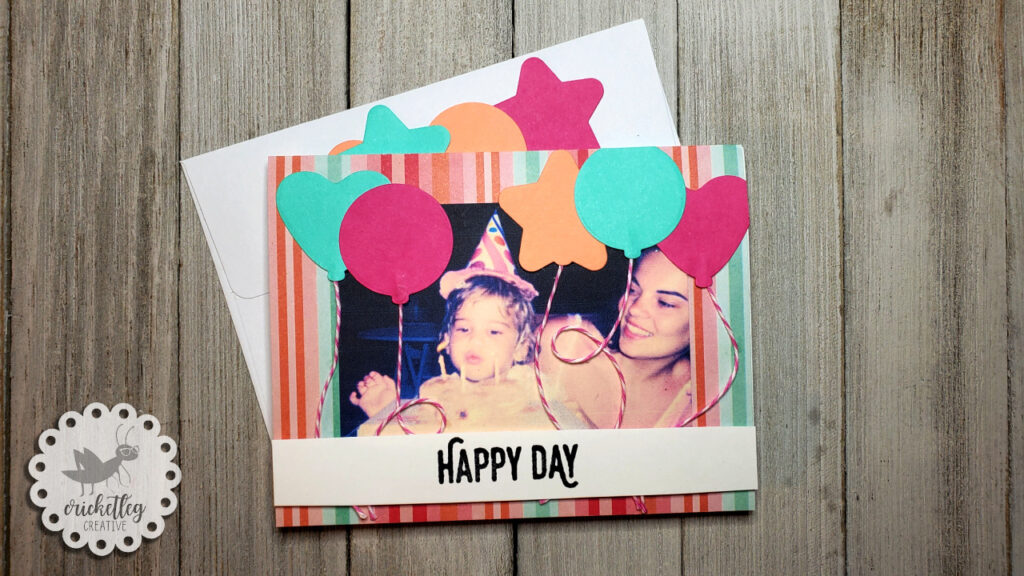 My Beloved Rosie
Unfortunately, on Easter Sunday this year we lost our beloved Rosie girl. She was hit by a car and passed away from her injuries. It was a shock and we all miss her terribly. She was the sweetest dog.
Each morning when I walk our other dogs, I pass the spot where we found her and spent our last moments stroking her and telling her it was going to be okay. Each morning, I see that spot and my heart just aches.
So I decided to make a sweet little remembrance to keep in my craft studio. It's not a card, just a sweet little display of my Rosie…my shadow…my girl. Just to keep near me. It features two of my favorite pictures of her.
My Mother
My mother lost her battle with Alzheimer's in June of 2016. If you've lost a loved one you know that you can go for periods of time and remember fondly with no longing. But then suddenly you get triggered by something, and you just have an intense longing to be with them.
This happened to me just a few days ago. I was having a rough, hormonal kind of day already. But I decided that, to help me get going into the holiday spirit for Christmas card making, I would listen to an old Christmas album that I grew up with. I listen to this album ALL THE TIME. But as soon as it started play, I just started balling.
I began to think of my mother and my childhood and how much simpler things were then. And I just felt that intense longing.
So when remembrance was chosen as a challenge topic, I knew I had to make something around my mother. She was just such an amazing woman and I miss her so much. Plus, I mean, she was just gorgeous!!
So these are my entries. And now I have two beautiful and touching mini memorials to keep in plain sight in my craft studio.
I'm off to work on some more projects.
Y'all take care!