Simon Says Stamp Wednesday Challenge last week is the theme of Thinking of You.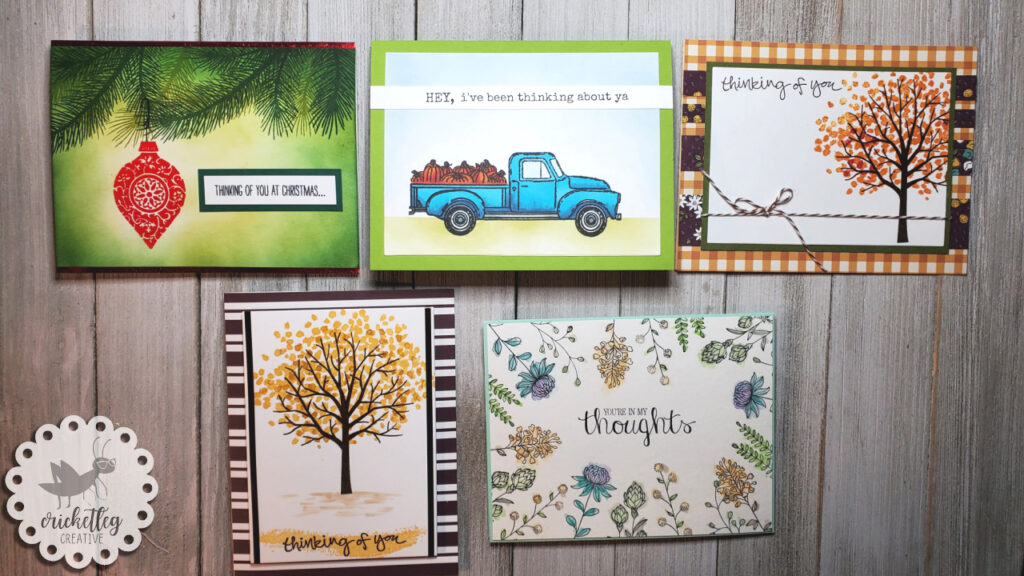 Well, hi!
Here's a new batch of challenge cards from the Simon Says Stamp Wednesday Challenge blog. The theme from the most recent posting is "Thinking of You."
I don't have a ton of stamps that imply that sentiment. In fact, I believe you are seeing all of them in the image above. The one on the truck is printed from my computer.
All of this challenge's cards are pretty simple, and that was by design. I wanted to focus more on the sentiment so I kept everything else pretty clean.
I'll list a close up image of each of the cards below, going from least to most favorite.
Thinking of You at Christmas
Using a greenery stamp from Sunny Studio and an ornament stamp from Stampin' Up!, I created a simple layout. However, there was so much white space that seemed very empty. So I used an ink blending tool to create shading around the edges of the card. The sentiment stamp is also from Stampin' Up!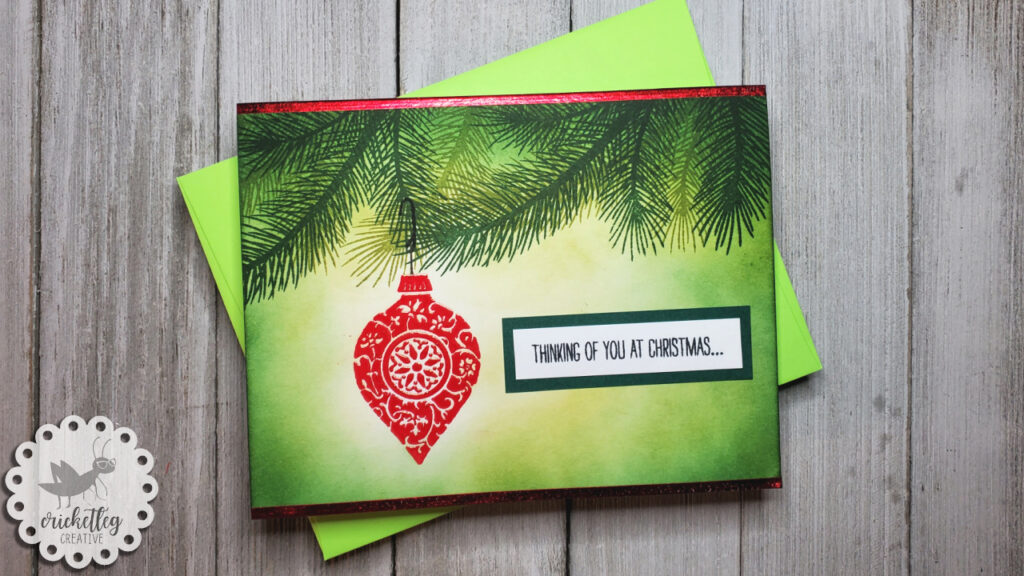 Fall Tree
Four stamps make up this design and are all from the same Stampin' Up! set (I have lots of Stampin' Up! as I used to be a demonstrator). Patterned paper and metallic tape complete the design.
Fall Tree with Baker's Twine
Same tree, stamped with darker leaves. And I added more patterned paper behind. The very simple design is completed with brown and white baker's twine.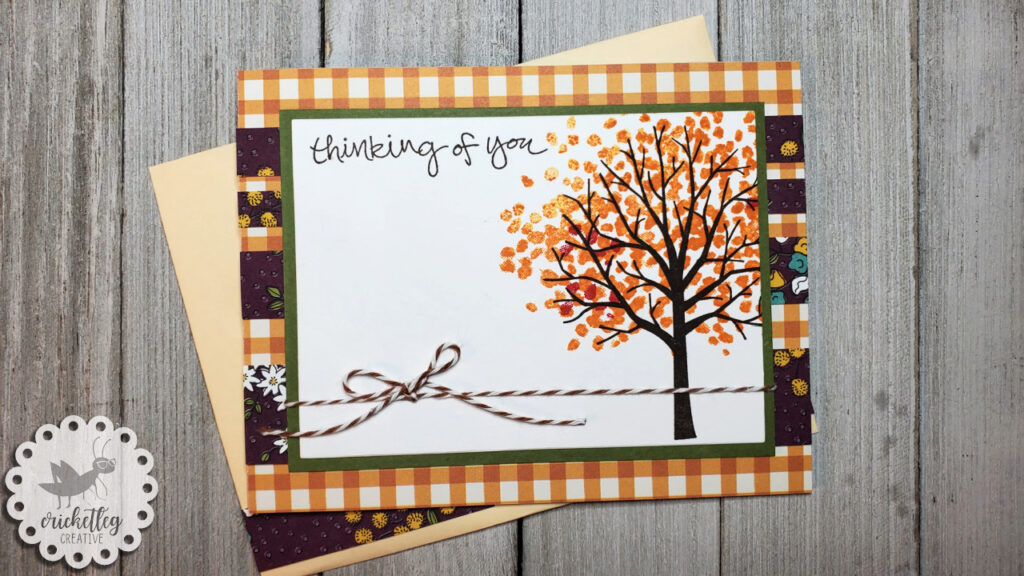 Pick Up Truck
This stamp comes from an inexpensive stamp set I bought on Amazon. It comes with various items that can go in the back. I figured the class blue truck with pumpkins would look nice. I used ink blending to create a ground of grass, and also added light blue shading for a hint of sky.
As stated previously, I printed this sentiment from my computer.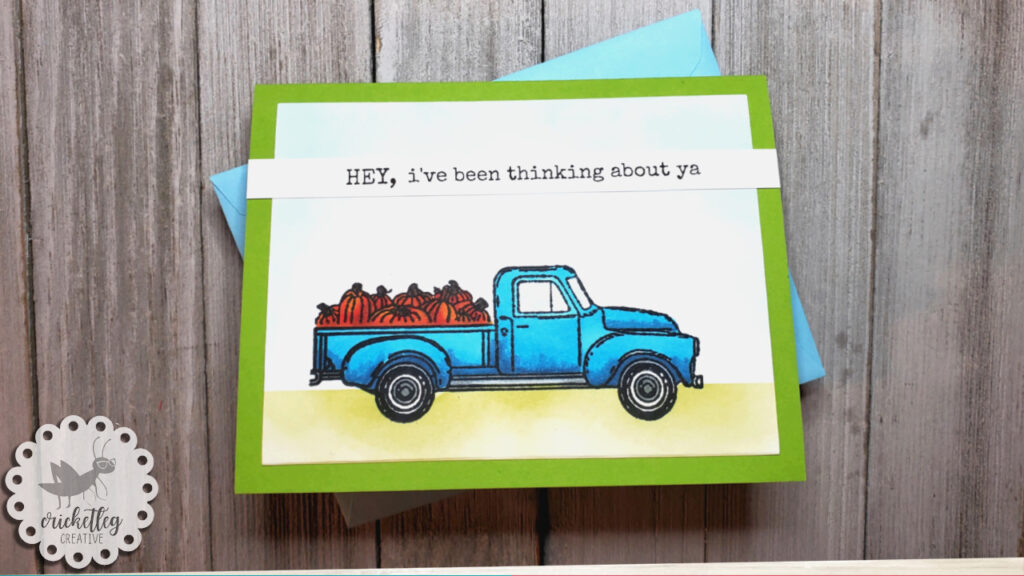 Watercolor Flowers
Another Stampin' Up! stamp set and the sentiment is from them as well (although from a different set). I stamped the flowers using Memento Tuxedo Black ink onto watercolor paper. I then used a very loose watercolor technique to color in the flowers and leaves.
This is my favorite of all the cards because the technique itself is so liberating. I love painting outside the lines and allowing the paintbrush to go…just….wherever. It's a thoroughly enjoyable process for me!
Okay, there you go! A few more cards to add to my collection, ready to be sent to a friend or loved one who needs a little boost!
Make sure you check out my other challenge cards. I try to post entries twice a week on the blog, so keep checking back.
Y'all take care!