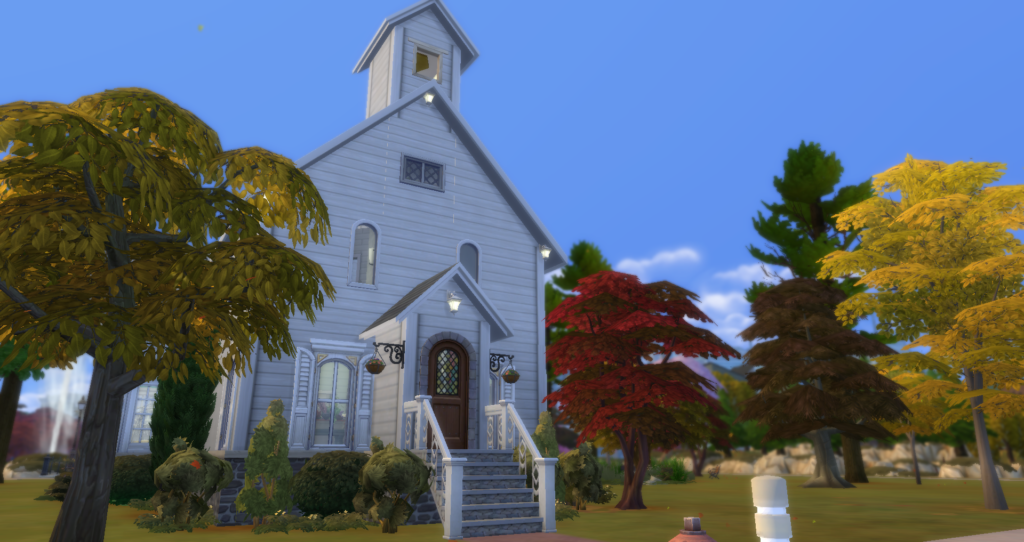 Well, hi! Welcome to my Sims 4 Converted Chapel Home tour!
Recently I shared on my Instagram that I was going to get back into Sims 4 builds and share them on some Saturdays. Definitely doing that today, but my first project into it…well…I bit off more than I could chew! So I'm starting with an oldie today that I haven't shared before….the Converted Chapel Home.
Every time I pass an little old church I always think how cool it would be to buy it and convert it into a quaint home. Don't have the budget or time for that, but I do have the "motherlode" cheat (to get Simoleans or money in the game) and enough time to build a fictional converted chapel home!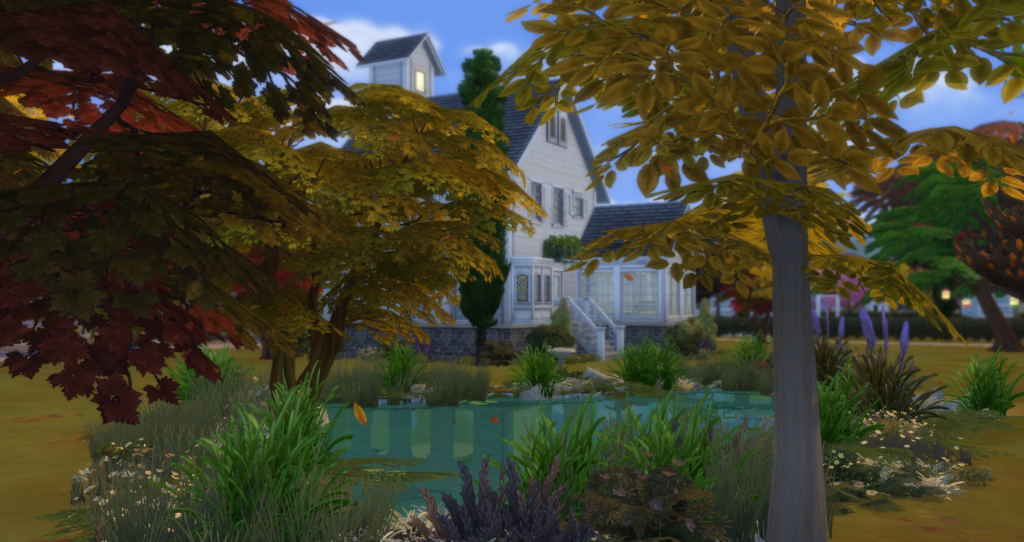 Here's a view from near the back of the house with a lovely pond surrounded by lush greenery. By the way, these pics were taken in the fall in the game. So everything is colored accordingly.
Here's a more elevated view from the back of the property.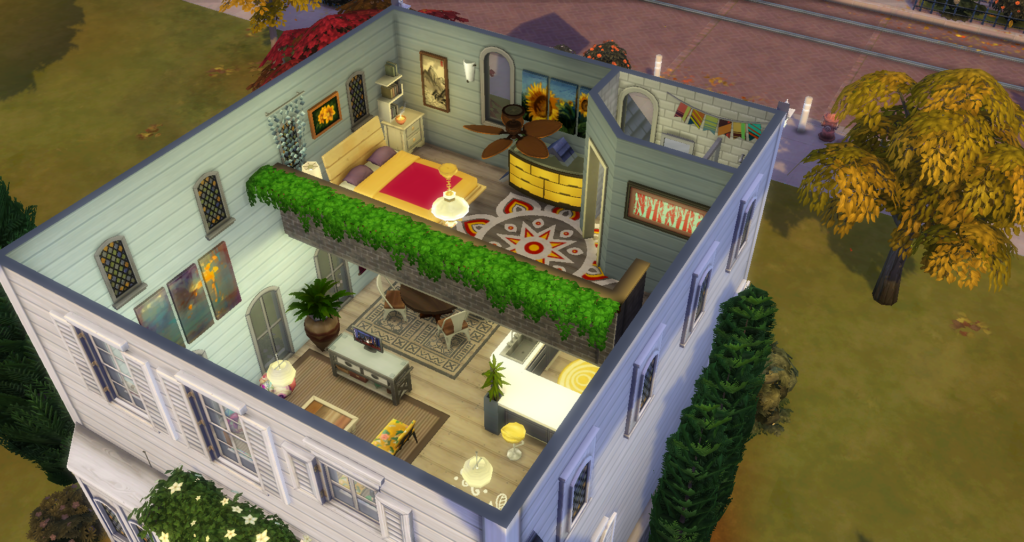 The home is basically a large studio space with a bedroom suite loft. It's open and airy inside with some fun and eclectic decor. I love the greenery along the loft wall. Here's a view with the roof off!
The first floor only view shows you the kitchen, dining, and living areas, as well as the sun porch.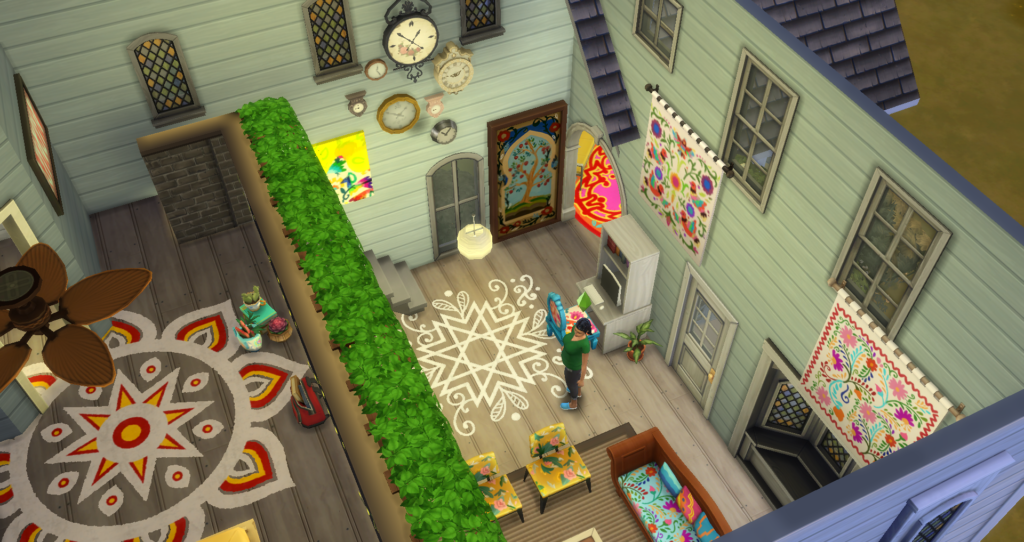 Here's another view from the loft down into the living area. The archway leads to the sun porch.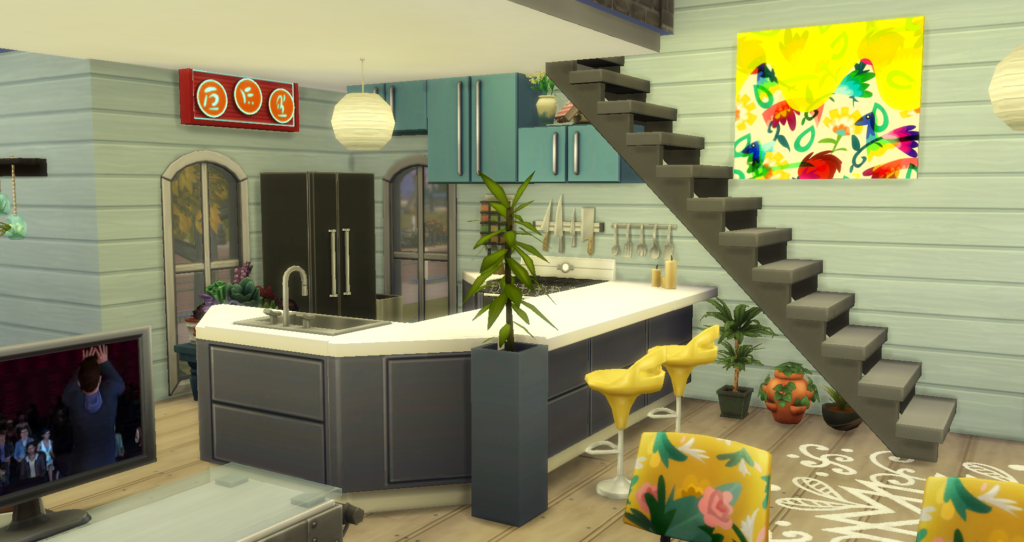 And here's a Sims-eye view looking into the kitchen area.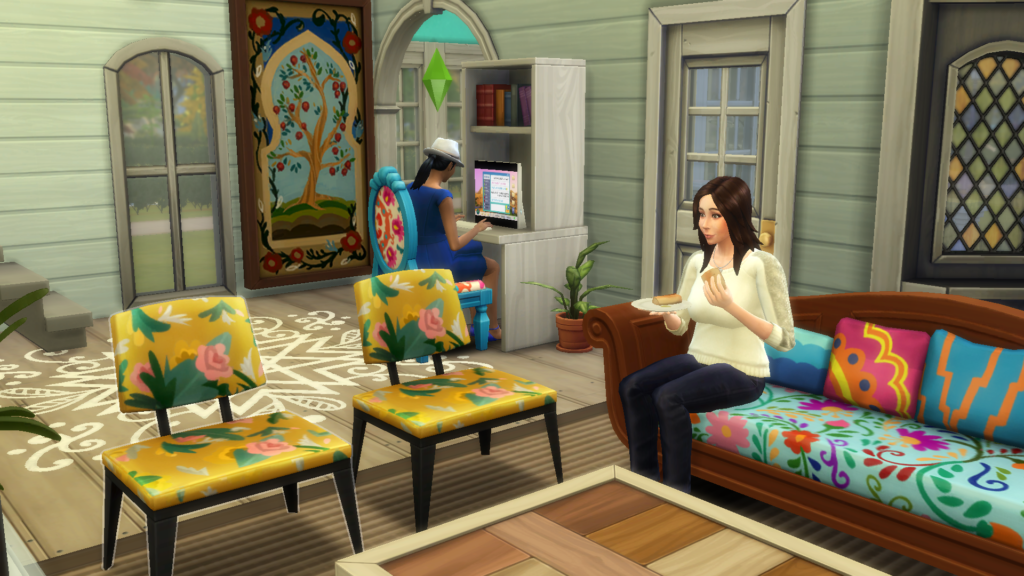 I love the playful mix of prints in this Sim's house. So bright and cheery!
Well, I'm off to work on my cute (but very large) Bed & Breakfast in Brindleton Bay. I'll post some other old creations soon while I finish. I'd also love to participate in some build challenges, but I'm not really in the loop on those very much. Maybe I'll just pick some old ones.
To see a list of my Sims 4 builds published here to date, visit this page.
Y'all take care!