This quick and simple Christmas card technique of masked trees might be just the ticket for your holiday cards this year!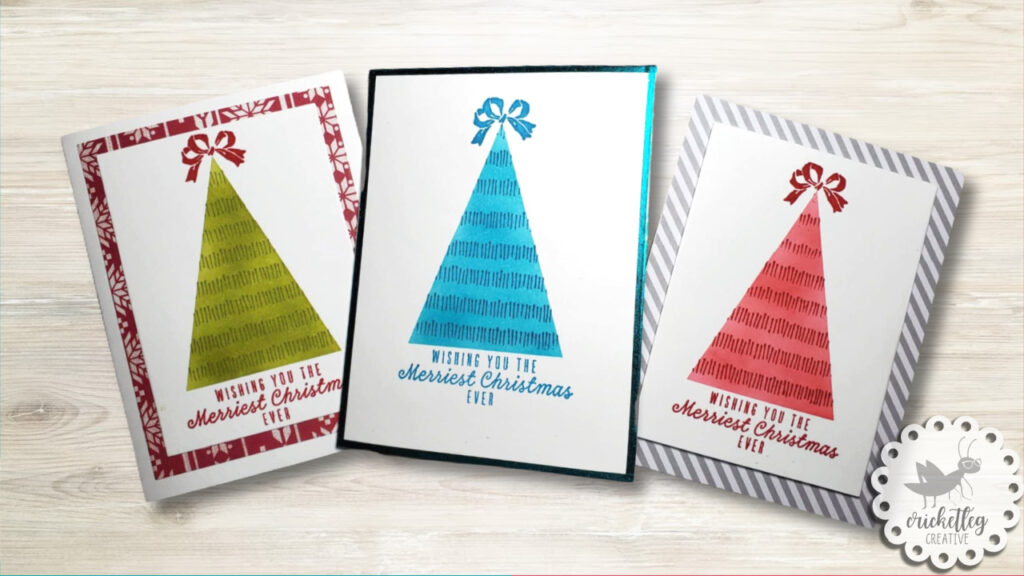 Well, hi!
Welcome back to the blog, and welcome to an idea that has literally been years in the making.
Okay, maybe that's too dramatic. But I really have been itching to try this technique. Well, my version of it anyway.
The Idea
I saw someone on social media mask off some watercolor paper in a triangle tree shape and make cool droplets of color inside the mask. Once the water/paint droplets had dried, there was this cool effect! I figured I'd try it with stamping.
When I started to look through my stamps I realized that the stamp I was envisioning was not in my possession. Dang it! Oh well, regroup and recalculate.
What I Ended Up Doing Instead
What I ended up on turned out great! I used ink blending and a single, repeated stamp with tone on tone colors. The idea and technique is so simple I figured why not try it with more than one color scheme.
Once I chose the tone on tone color, I knew I wanted to keep the rest of it simple too. There are only three stamps total used. One sentiment, one tree topper bow, and the border stamp that gets repeated on the tree.
These cards went together so fast I'm actually rethinking my original 2020 Christmas card design idea.
Watch for yourself in the video below. Leave a comment and let me know which color scheme you like best. Personally, I was surprised by my preferences!
If simple is not your style, check out a more detailed Christmas card here.
Y'all take care!