This card features a solitary lamp post against a snowy background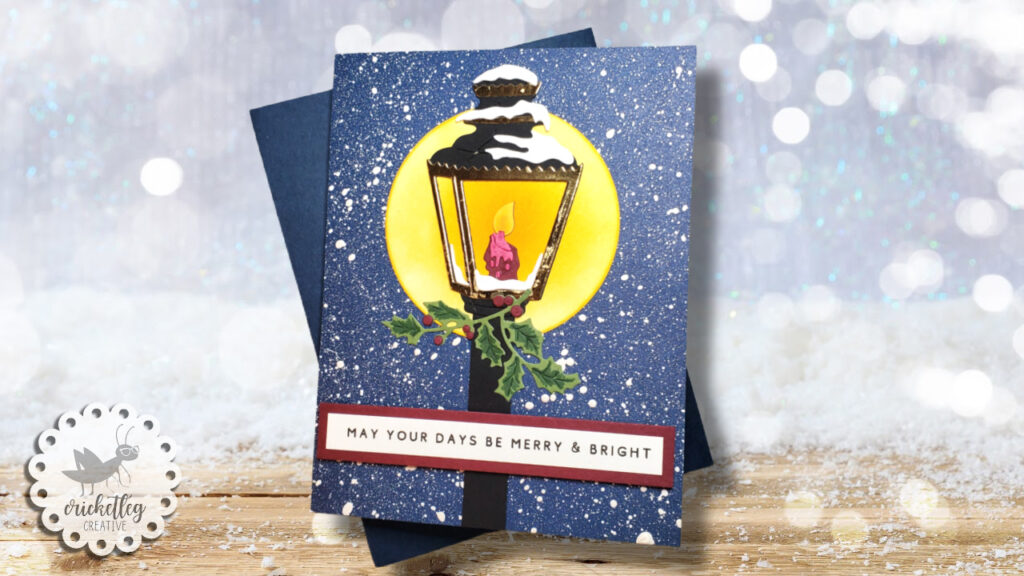 Yes. Yes, another Christmasy card. Sorry, I can't help it. Plus, I haven't used this die set since buying it and I really want to play with it.
I also wanted to try something just a little different than what I normally do for a snowy background. Typically, I try for something blended. I'm either using ink blending tools with stamp pads for a soft blended sky or I'm using Copic markers to make a more bold sky but still with a soft transition between colors.
For this Snowy Lamp Post Card I wanted to do something less realistic and that would draw the focus right to the lamp atop the post. I achieved this with a die cut circle as the "glow" for the lamp candle.
Watch the video to see how I made the snowy background as well as how I finished the glowing circle.
I'd love to hear from you so let me know what your favorite way to make snow for cards is. And feel free to check out my most recent Christmas card here.
Oh, and if you want to know how to get my hi-tech splatter and spray box, make sure you check out Simon Says Stamp's monthly kit which comes with a free hi-tech splatter and spray box. (I'm being sarcastic…it's just the box y'all, but you should still check out getting monthly kits.)
That's it! Y'all take care!