Monday Challenge from Simon Says Stamp this time is "Happy Holidays"
Well hi!
Welcome to another edition of Julie Enters Card Challenges! This time the challenge is creating anything with the theme of Happy Holidays!
As luck would have it, I was already working on this theme so I'm able to crank out some entries really, really fast!
Ready to see? Let's go!
Baby, It's Cold Outside!
I've been really wanting to use my new blending brushes because up till now, I've been using the wooden handled, foam circle ink blending tools. I have to say the blending brushes are just so comfortable to use and it feels easier to get a smooth blend. Making that blue shading around was so much easier than the other tools I have.
Stamps are from Stampin' Up!, except for the snowflake stamp which is Posh Impressions.
Merry Christmas Wreath
This card is the first of two I'm sharing in this challenge that use glitter and double stick tape backgrounds. Check out my most recent blog post to see how those backgrounds come together.
Finishing off the card is a die cut with just the greeting and berries colored in. I love the simple color scheme but kind of blingy look!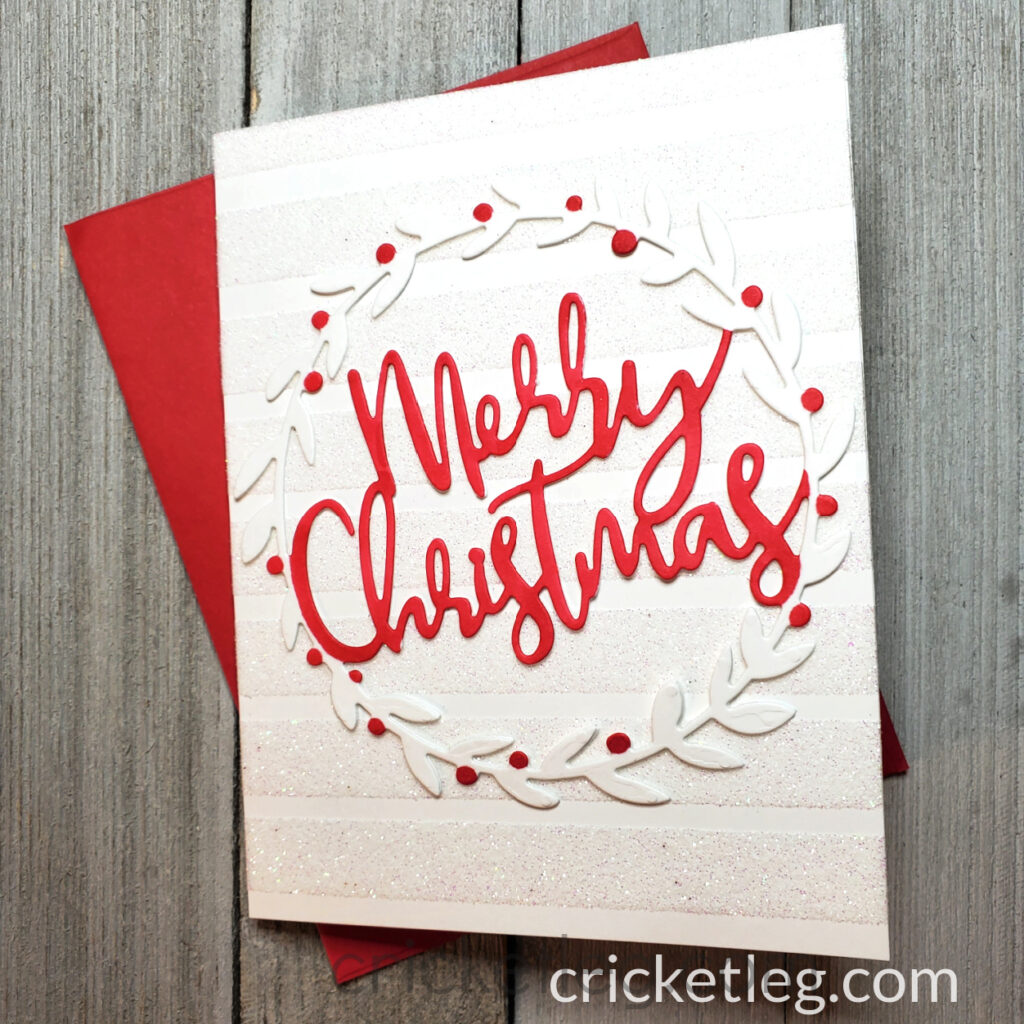 Christmas Letterboard
As I was perusing other papercrafters' entries into a recent challenge, I saw that someone had an entry featuring a letterboard die set. Not knowing this even existed, I got so excited and immediately went and bought it!
It's really fun to use, although a bit time consuming to place the letters. Pretty quickly I figured out that placing the letters upside down and in reverse order on some temporary tape helped tremendously with placement! I could just finish an entire line on the tape, apply liquid adhesive carefully to the letter backs, and carefully place the entire line down on the board. Then I gently removed the tape while holding down the letters.
I have been having so much fun with this die set! So many possibilities!
Gift Bags Slimline
I almost labeled these as shopping bags, which I guess they could also be. But they really look more like gift bags I suppose. Once I chose the coordinating papers, the card came together very quickly. I used some of the patterned paper to line the envelope.
I love making slimline cards as it gives me quite a bit of room to spread things out! It's just the right space for this card.
Candle wick is what I used for the handles. Hey, it's what I happened to have on hand! I used some washi tape from my most recent Hero Arts monthly card kit.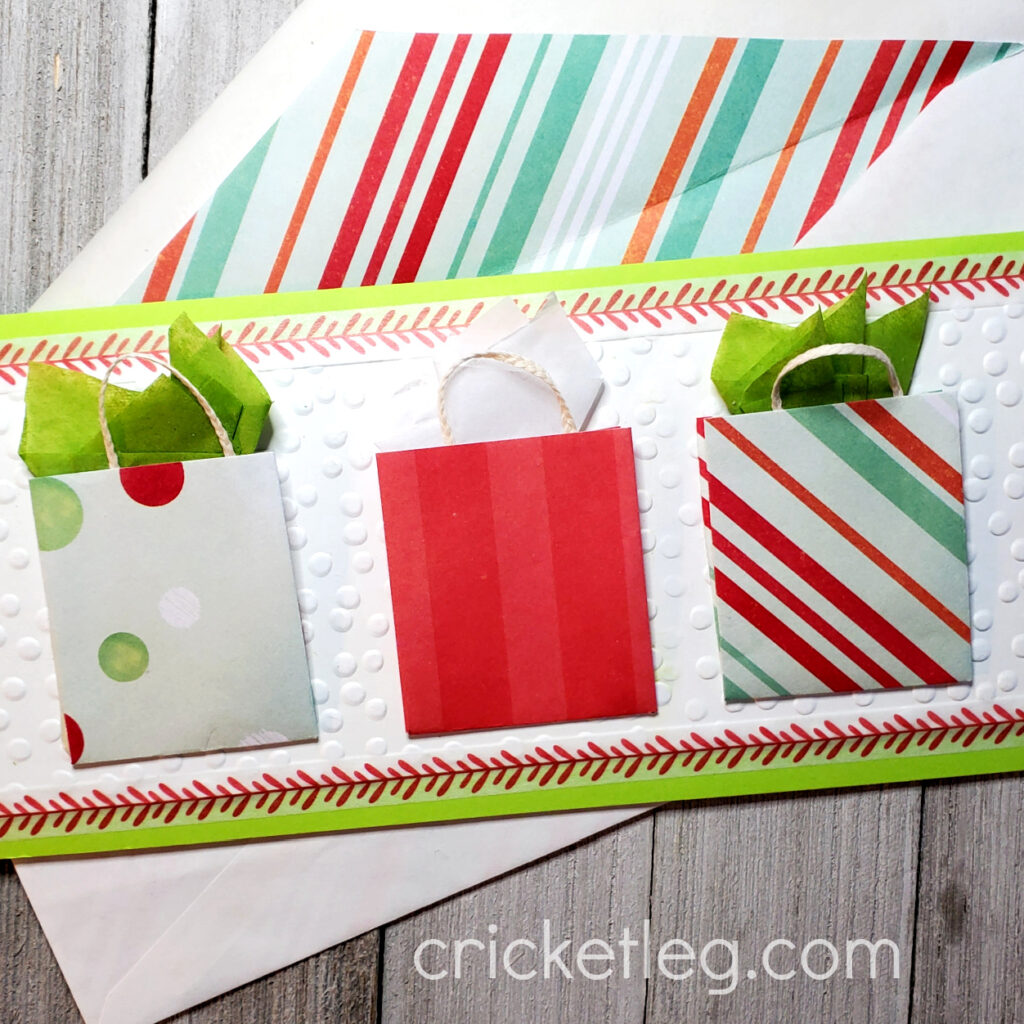 Red and Pink Stripes
So here's the second card I'm sharing where I used my glitter and double stick tape trick. It's pink glitter stripes on red cardstock, which is a striking and nontraditional color combo.
The ornament is stamped from multiple stamps from another Hero Arts kit. I added die cut white "greenery" from another die set and I used red/white baker's string to "hang" it from the card top.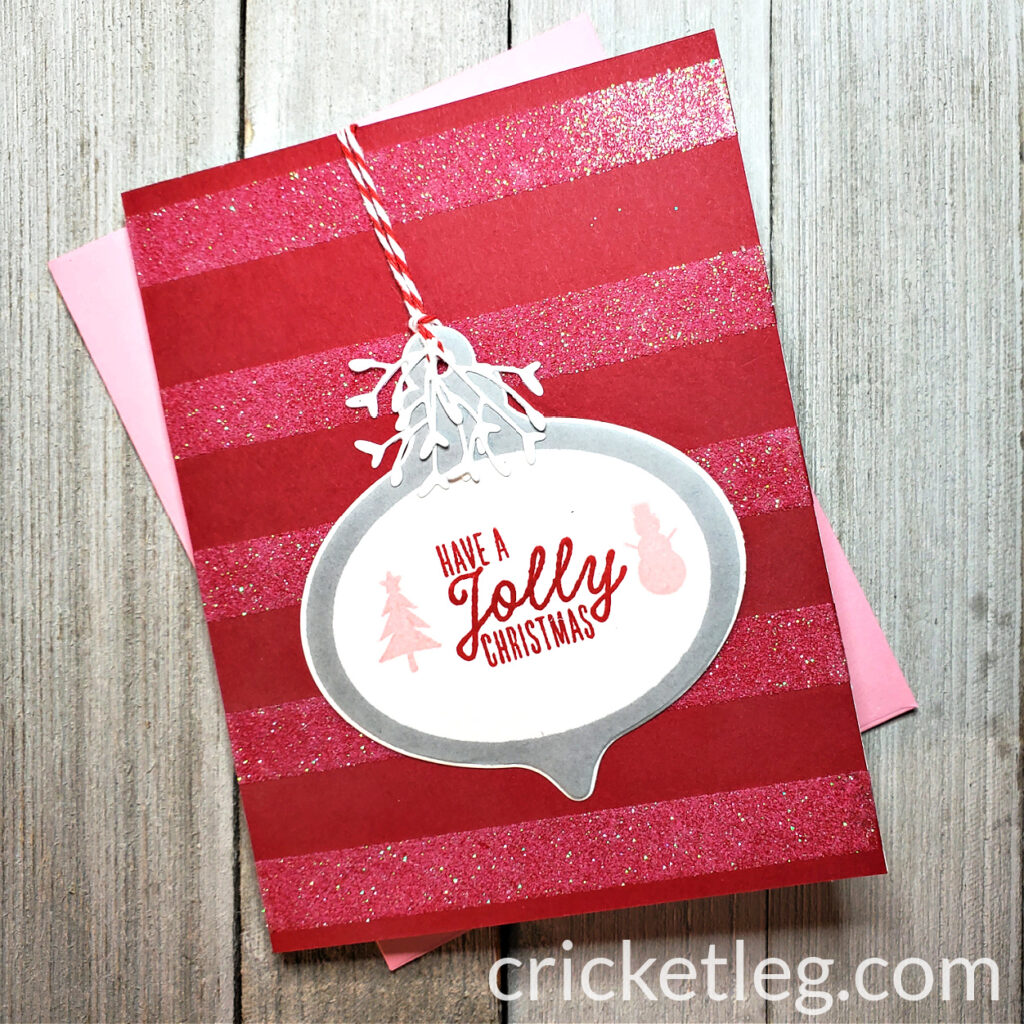 So there you have it! Have you started making or picking out your Christmas cards yet?
Y'all take care!