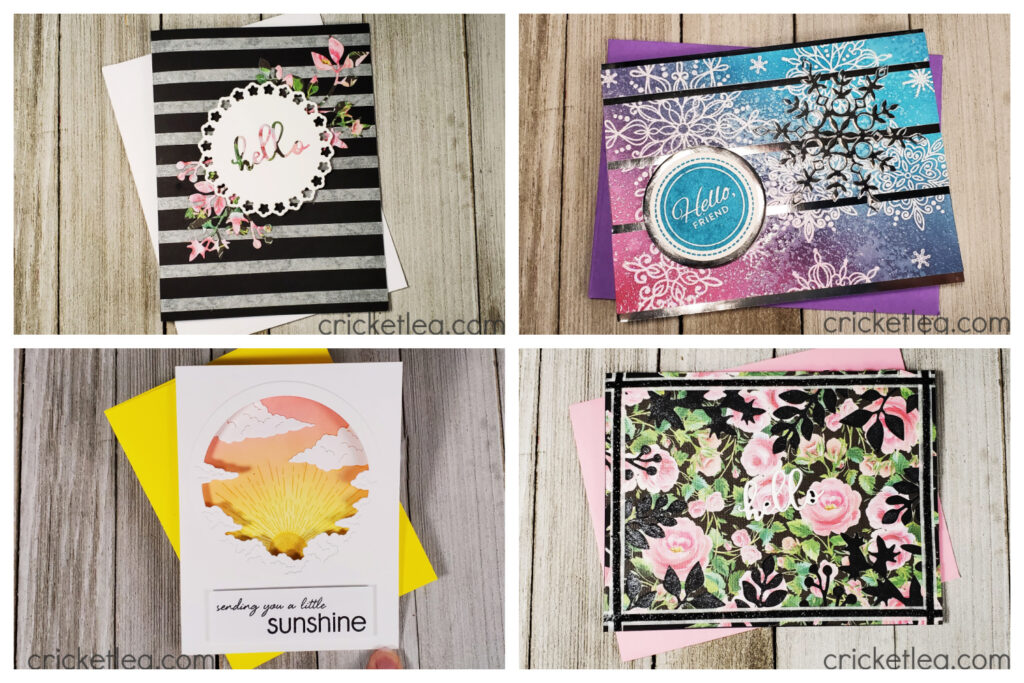 Well, hi! And welcome to the entries for the most recent Simon Says Stamp Wednesday Challenge theme of "Something New."
Fortunately, I have a good amount of "something new" items to choose from as Christmas and my birthday are pretty close on the calendar. I've been able to receive and hand pick a few juicy items!
So without further ado, here are my four entries into this "Something New" Challenge. Let's go!
Sunshine
While it wasn't a Christmas or birthday gift, it is nonetheless new. What am I talking about? The December Hero Arts kit items used to make this sunshine card. I just barely blogged about this card, so if you'd like to read up on it, you can check it out here.
I love how this card turned out. Very simple and clean and features one of my very favorite subjects to create……SKIES!!!
Snowflakes
Another recent kit treasure is from Simon Says Stamp. It's the January card kit of the month and it's sold out! No wonder, as it's pretty awesome.
It came with all sorts of juicy stuff, as you can see below.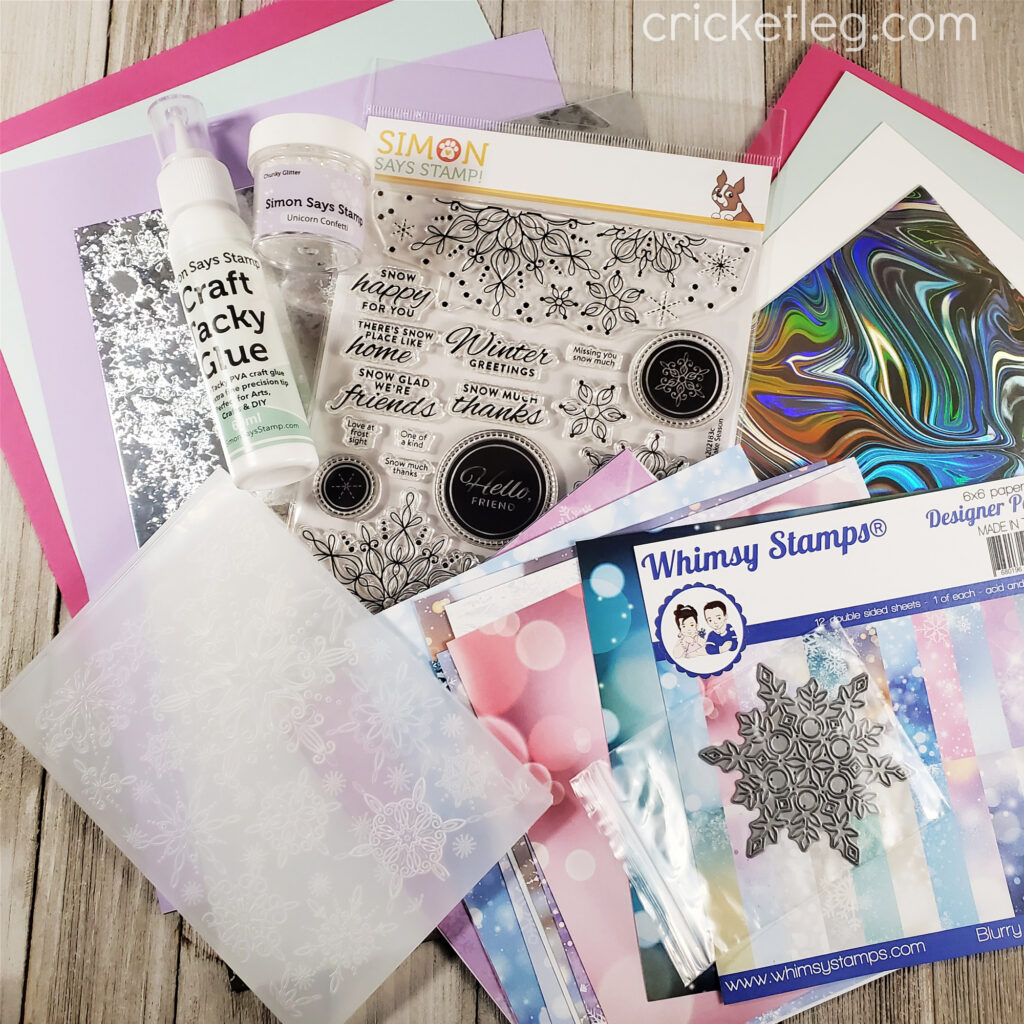 For this card I used some of the stamps from the stamp set as well as the snowflake die. I stamped some of the snowflakes with Versamark ink and used white sparkle embossing powder (I believe from Hero Arts) to finish them off.
The background is made using ink blending brushes and blue, pink, and purple ink. To give the background a mottled appearance I sprayed it with a fine water mist. But that didn't give me quite enough texture. So I sprayed it with Distress Resist Spray and let that dry. I then reapplied some of the ink blending to intensify the color and contrast. Love it.
To give it some interest, I cut up the card and mounted it onto metallic silver paper. The sentiment and the die cut snowflake have that same paper. Kind of fun.
Hello Floral I
My daughter gave me some lovely patterned paper for my birthday the other day, along with some other paper crafting goodies! (Thanks, Audrey!) So I thought for my "Something New" Challenge I could use that paper.
The floral pack of paper is just gorgeous and also has a texture to it. I love black and floral, so I paired some black cardstock with this black and pink floral. Wanting to do something a little different, I decided to use some greenery die cuts and use the negative space left behind as the design.
The "hello" is die cut from the center and then filled back in with a white cardstock die cut. To give it some shimmer, I used my Spectrum Noir glitter brush both on the greeting and on the negative space die cuts.
To finish off the card, I used white and black glitter tapes to create a border around the card. Paired with a lovely pink envelope I think it makes a charming card.
Hello Floral II
After all that die cutting, I didn't want to waste what came off the above card. So I decided to use those "scraps" to make another card. A sister card to the one above.
After playing around with it for a while, I decided to use that white glitter tape to make horizontal stripes on the card. That scalloped circle makes a nice backdrop for the sentiment from the first card. I mounted that with foam tape so it sits above the paper.
The greenery die cuts from the first card are glued and tucked under that circle. Also charming.
And fast. I love using scraps from one card to make another. It's a great tip!
Okay, there you have it. Four entries this time for the "Something New" Challenge. And now I'm off to work on a custom client order. I don't do those often. You can see what premade cards I have for sale in my Etsy shop.
Y'all take care!