This Bear Witch Project Shaker Card didn't go 100% as planned, but he's still a cute little spooky witch!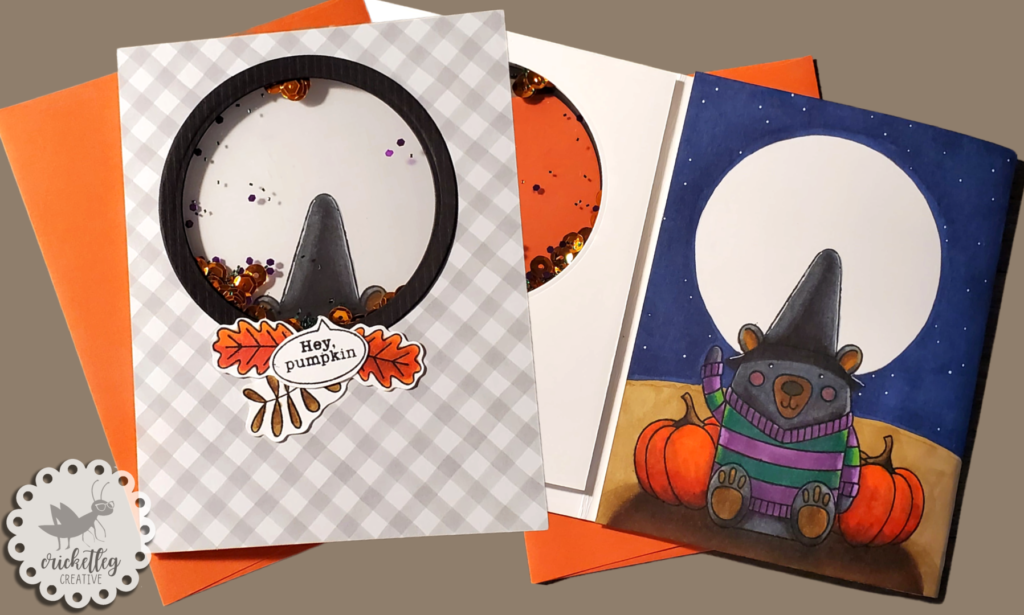 It's been a hot minute since I've made a shaker card. So I figured it was high time I tried one. Especially since I had the great idea to add googly eyes to the glitter and sequins!
Well, that didn't quite work out as planned.
You see, those eyes are fairly fat. And they didn't fit in the shaker window. Well, they fit, but they wouldn't shake.
I could have added some more fun foam to add extra space but I was worried about the card fitting into my A2 size envelope. So I just took the eyes out. But I'll definitely be trying the eyes again soon!! I just know it's gonna be great!
Regardless of the best laid plans and all that, the card turned out well and I am really enjoying the stamps from this Simon Says Stamp set.
You can watch the whole process in this Bear Witch Project Shaker Card video below. I'm still getting the hang of editing and am limited to 15 minutes of upload time. So I have to cut a few steps out. But there's enough there to give you the general idea.
I'd love a comment, either here on the blog or on YouTube under the video about what your favorite shaker elements are. I'm wondering what to buy and need some suggestions!
Check out this other cute Halloween card I made.