Making a card using "Copic" markers to create a moonlit sky around this cute little Halloween witch!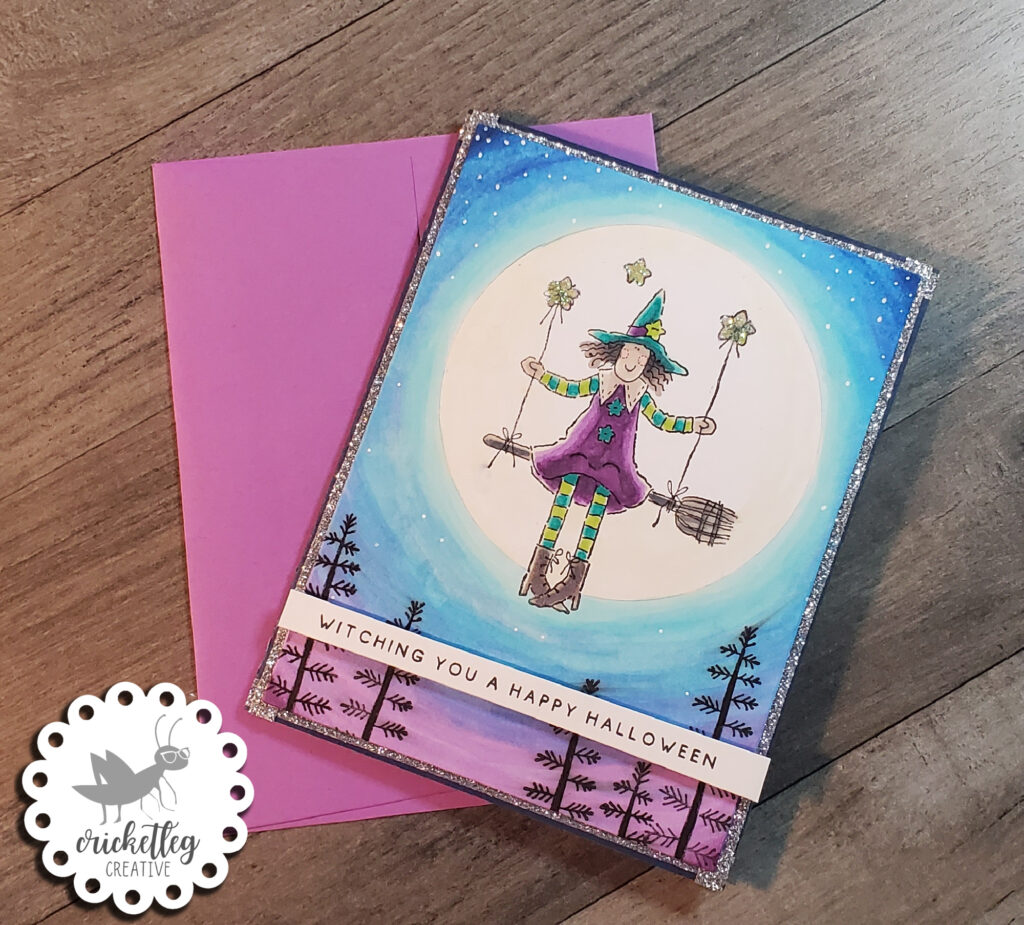 Why the quotation marks?
Because I don't actually own Copic markers (if someone would like to be my wealthy benefactor here, I'm all in). I do use alcohol-based markers but I find most people are familiar with the word "Copic" more than the phrase "alcohol-based markers." Moreover, if you're into the whole manifesting idea, then why not just go ahead and say the word?
COPIC. There, I said it.
My Mentors
Having been recently inspired by my never-met-mentor, Sandy Allnock, I embarked on the slightly intimidating task of creating a background using only markers.
As you'll see from the time lapse video below, I stamped only a witch and some trees. The rest is all marker.
I have to admit that I absolutely adored using non-traditional colors for this Halloween card. It was so fun to do something different!
Oh, and my other never-met-mentor, Jennifer McGuire, gave a great idea in one of her videos recently. She has oh-so-many stamps and gadgets that I just drool over. I've been fairly jealous of how many sentiment stamps she has.
Having only just recently returned to the stamping scene from a long hiatus, I seem to have a lot of, well, dated stamps. I really want some of those simple yet awesome sentiments.
Yeah, so anyway, Jennifer mentioned casually that you can "just print them out on your printer" if you don't have a sentiment you want.
DUH.
Consequently, that opened up a whole new world for me, I can tell you! So I've been playing with that a LOT.
Please take a look at the time lapse video below to see how my card came together. Someday the blending will be much more smooth when I have those real Copics. But for now, I can be content with what I have.
Mostly.